Budget analysis: trick or treat?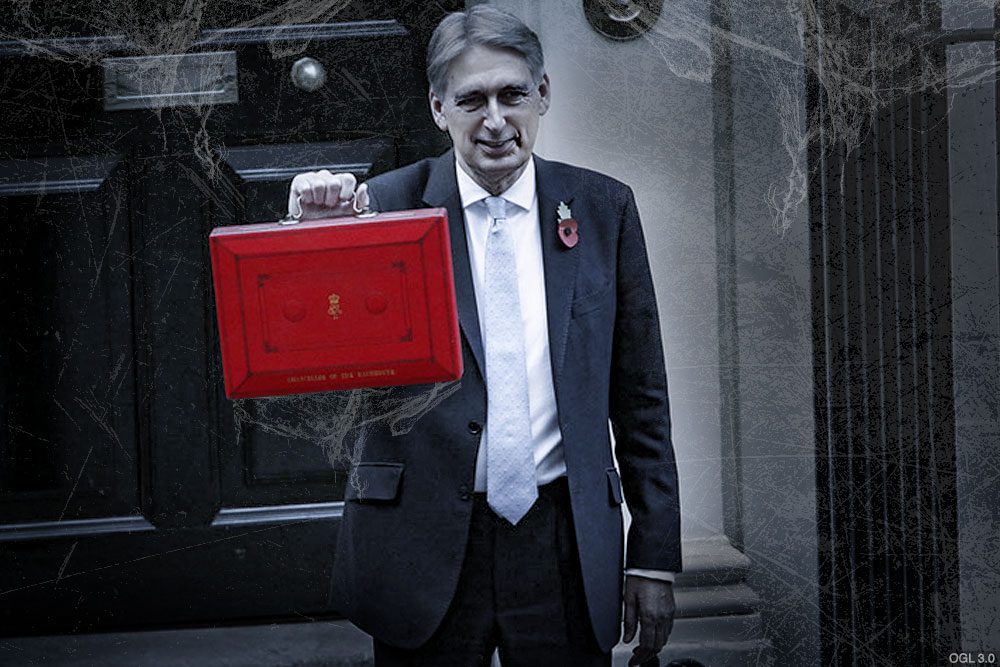 Chancellor Philip Hammond delivered his Budget on Monday so he didn't have to deliver it on Halloween. The event was still haunted by the ghost of the NHS birthday present and the spectre of the long-term plan. Lyn Whitfield reports.
The timing of this year's Budget was highly unusual. By tradition, the chancellor's set-piece statement to the Commons takes place in November on a Wednesday.
This year, it was moved to October to avoid a potential clash with the Brexit negotiations, and then to Monday, to avoid Halloween. The timing enabled chancellor Philip Hammond to open his speech with one of his little jokes.
"I will not be avoiding the wailing and banging of chairs associated with Wednesday," he told MPs. "I will still be going to the 1922 Committee this evening!"
Happy birthday…
There was a spectre at the chancellor's feast, but it was not the Conservative Party's parliamentary group. It was the prime minister's decision to give the NHS a "birthday present" in the run-up to its 70th anniversary in July.
Theresa May promised that an additional £20 billion a year would be found for the NHS in England by 2022-23 (with proportionate increases for the health services in Scotland, Wales and Northern Ireland).
The decision reportedly infuriated the chancellor, who made the best of a bad job on Monday by joking that "one of the bunnies" he might have pulled out of his Budget hat had "escaped early."
He also backed the move as "the right decision" because "spending on the NHS is the historic choice of the British people." But he added a bit of Treasury steel by arguing that the British people expected the money to "go to the frontline" and "investment".
The exact details will be revealed in the ten-year or long-term plan that is being pulled together by NHS England. But the chancellor announced a "sneak peek" in the form of an additional £2 billion for mental health.
Strictly, the £2 billion is mental health's share of the birthday present, because it represents a 3.4% uplift on the spending that was planned over the next three years. So what Hammond did was to spell out how it will be spent.
He announced that a mental health crisis service will be set up, supported by mental health ambulances and a presence in A&E departments. Mental health experts suggested that it might have been better spent shoring-up existing services.
Don't spend it all at once…
Clearly, Hammond wanted to pull off his own NHS trick by finding a treat for mental health on Budget day. But his approach to spending its share of the birthday present could be instructive.
Since the NHS70 funding was announced there has been a well-contained but increasingly bitter argument going on between the Treasury, NHS, and lobbyists about how the money should be spent.
As soon as May made her announcement, think-tanks pointed out that £20 billion a year fell well short of the additional 4% a year that they thought the NHS needed get the service back on a sustainable footing, able to cope with rising demand, and investing in priority services.
Also, that it didn't cover some areas that have traditionally been counted as health spending, such as training and public health. Also, that it didn't touch the massive crisis in social care (which Hammond tacitly acknowledged by finding £650 million for councils, to tide them over until the government finally publishes its social care green paper).
The King's Fund noted that in these circumstances "hard choices" would have to be made. One line of thinking is that with the acute sector sector's underlying deficit hitting £4 billion, and performance against key targets falling, a significant sum will have to go on a hospital bail-out.
The Scottish Government has gone down this route; and NHS Providers would like the UK government to do the same (last week, it issued a pointed report suggesting that the NHS was so fragile it could have a worse winter this year than last).
However, this would leave little or no money to invest in the new models of working and population health management that were set out in the Five Year Forward View.
Yet all the signs are that NHS England chief executive Simon Stevens still believes they are the "only game in town" for coping with the demand caused by an ageing and more unequal population, in which more people live with multiple long-term conditions.
Nor would it leave much for eye-catching initiatives, such as a mental health crisis service. While, conversely, splashing cash on projects that appear to "show the British people what they are getting for their money" will eat into the funding available for baseline operations and new ways of working.
The long-term plan, now scheduled for publication in "late autumn", will have to find a way through these competing hard choices. Any wailing and banging of chairs that can be heard in Whitehall seems likely to be coming from the basement into which its authors have been locked.
Fiendishly difficult choices
The Budget did not contain any new announcements on healthcare IT. So, for the moment, the NHS is working its way through the health tech agenda determined by the last comprehensive spending review.
At a national level, that means investing in central initiatives, such as the architecture for a new data capture and analysis service, the Empower the Patient project, and the global digital exemplar programme, which has another £200 million to allocate.
At a local level, that means deciding how to spend the £412 million technology fund secured by former health and social care secretary Jeremy Hunt. His successor, Matt Hancock, announced in August that this would be allocated to sustainability and transformation partnerships on a "fair shares" basis.
A prospectus issued by NHS England said this would allow local communities could hold "challenging conversations" about how to invest in six priorities, ranging from hospital electronic patient records to community-wide information sharing and the Carter-mandated staff rostering over the next three years.
What the priority list demonstrates is that the "difficult decisions" STPs will have to make about where to allocate their scarce health tech resources mirror those that the NHS has to make about where to spend its "birthday present". Also, that they will be shaped by the outcome of that debate.
If the long-term plan feels compelled to bail out hospitals, trusts may have more cash to complete their digitisation; but less incentive to change their way of working. If the long-term plan holds to Stevens' line that integrated care services and population health management are "the only game in town", then money will have to be found for supporting IT infrastructure.
But in either case, some cash will have to be found for the many IT projects that the 14 workstreams contributing to the plan have reportedly come up with.
Plans that go bump in the night
Hammond managed to get some "oohs" and "ahs" out of his Commons audience for his promise that he was going to give them a "sneak peek" of the long-term plan.
But the healthcare IT community, like everybody else working in the NHS or for a health and care supplier, is now on the lookout for the real thing. Don't have nightmares.
The following two tabs change content below.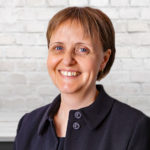 Lyn is a journalist by background. After completing her training in local papers, she specialised in coverage of the public sector in England, the NHS, and healthcare IT. This has enabled her to follow closely the many twists and turns of recent health policy; and to report on them for specialist audiences. It has also given her an exceptional ability to advise clients on the reality of working with the NHS, and on communications that work for them. Lyn's skills include strategic thinking, managing projects with a communications and publication element, editing, research, interviewing and writing.
A little about Lyn:
Lyn has an impressive educational record, with a first degree in Politics, Philosophy and Economics from Oxford University, and a Masters degree in Social Policy and Planning from the London School of Economics and Political Science.
Before taking up her current post, her journalism employers included the Health Service Journal and digitalhealth.net (formerly EHealth Insider). Over her career, she has also worked with think-tanks, including the King's Fund and the Nuffield Trust, and major companies, such as Microsoft.
Lyn is a proud Yorkshire lass, but lives in Winchester with her partner, a political cartoonist with his own live-drawing business. Her 'downtime' activities include Pilates and running; she has completed a number of marathons.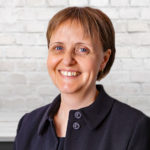 Latest posts by Lyn Whitfield (see all)
Want more articles like this one?
Our free newsletter drops into your inbox every Friday to bring you...
Industry news

Essential analysis
Unmissable interviews

HM blog posts, tips and advice