Navigating a successful marketing campaign with the Silicon Cup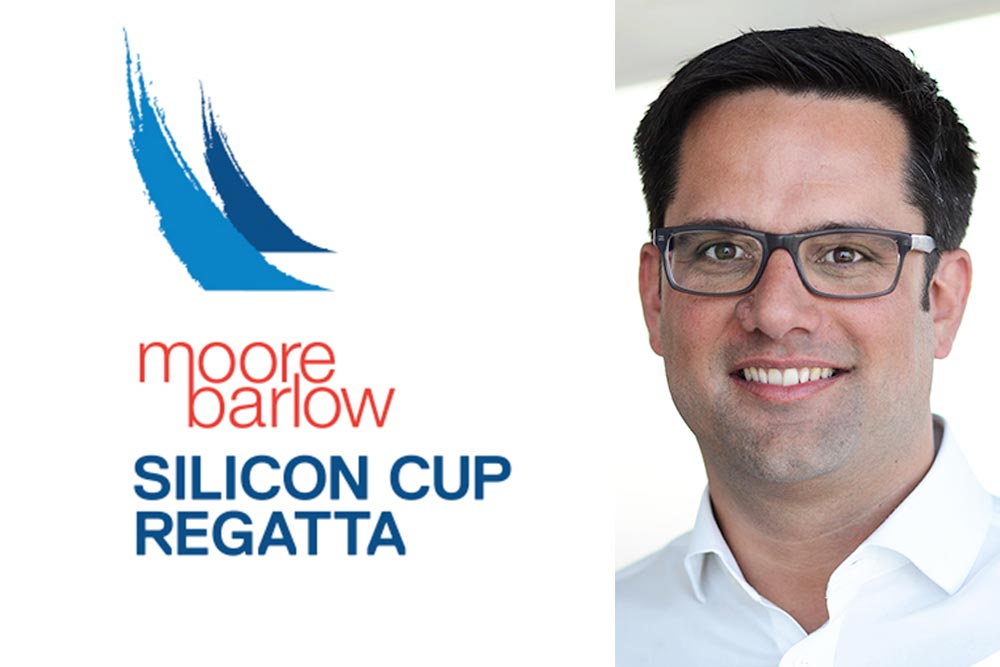 In April 2019, Highland Marketing stepped up as the marketing, communications and PR partner for the IT industry's biggest sailing event, the Moore Blatch Silicon Cup Regatta.
The objective was to inject fresh thinking into its marketing, communications and PR strategy with a view to increasing the number of participants and raising more money for its three, life changing charities.
Justin Langford, chief executive at Coeo a provider of database support for the retail, finance and gaming industries, and a Microsoft partner, sits on the committee of the Silicon Cup. He talked to us about how Highland Marketing helped it to achieve its objectives; and put it in a much stronger position for 2020.
Can you give us an overview of the Moore Blatch Silicon Cup Regatta?

It is a two-day, IT sector specific sailing event that raises money for three amazing charities: Dreams Come True; The Jubilee Sailing Trust; and the Andrew Simpson Sailing Foundation. It is an opportunity for participants to do some sailing, have some fun, get to know each other a bit better, and change lives at the same time.

How did you promote the Silicon Cup before working with Highland Marketing?

We had a website that was very dated and not very informative and a private LinkedIn group that people were invited to join on a targeted basis. The committee members also leveraged their own personal networks to spread the word and to try and obtain sponsorships and drive attendance.

What prompted you to work with a professional agency for the 2019 regatta?

In 2018, we had just 11 paying boats in the event, which really made us question its viability. We knew that we needed to do something different, because we had all put a lot of work into the 2018 regatta and we hadn't got the results that we had hoped for.

We needed new blood coming along to the event and this required us to revitalise and relaunch; and we knew that meant we needed a marketing strategy and delivery capability, and this required professional help.

What were the big priorities when Highland Marketing came on board?

We needed to sort out some 'hygiene factors': foundational stuff that was under-invested and out-of-date. That included refreshing the website and creating a proper marketing list, because we didn't have a database of past attendees and fans of the event.

Out of everything that we got from Highland Marketing, the marketing list was the most important. Now, we have a comprehensive database that we can use to send marketing emails, because we have the permissions in place. Highland Marketing also helped us to put together a website that we will be able to use for the foreseeable future.

What did Highland Marketing bring to the new website?

I think the best thing about the web development project was the messaging that came out of it about changing lives. It drew a connection between participants having a great time sailing and there being a very sick child or a very disabled adult or an under privileged school child benefiting from the event.

It's all very well having a corporate day out and a great team building event and an enjoyable time sailing; but it's something else if you can do all that and have a positive impact on an individual through the charities that we support. That is really the power of the event. I think that the website now does a great job in telling that story.

How about social media?

For an IT sailing event, our social presence was very weak. Highland Marketing has really helped to improve it and to create a shadow that lives on. Highland Marketing helped us to build awareness of the event and share the charity impact to encouraged participation through networking events and prize giving evenings. It also helped us to build engagement by announcing boats as they came online.

One of the things that we talked about was making the Silicon Cup a year-round event, rather than something that happens for two days in September. That's what I mean when I say that social media has helped to cast a shadow. We are still having relevant conversations with organisations that might like to enter a boat and spreading the word about the excellent work that is being done as a result of the money raised.

Was there any other aspect of Highland Marketing's work that you were impressed by?

Highland Marketing has been supporting us year-round by participating in committee meetings and conference calls. It has been giving us strategic advice, steering conversations, and helping us to look at our activities through a marketing lens.

The mailing list, the website, and social media are tangible outputs in terms of marketing deliverables. But Highland Marketing's participation has contributed to the shape of the event; the look and feel of it and the attendees' experience as well.

What were the outcomes and benefits of the campaign?

The 2019 regatta was triple the size of the 2018 regatta; we had 32 paying boat entries, up from 11 the year before. We also raised five times as much money.

We had broader engagement with other people who may not have entered a boat in 2019 but are interested in doing that in the future. And we are building a supportive community, or a fan base if you like, of people that are interested in our work, which means that supporters and sponsors get more value out of their sponsorship.

What was it like to work with Highland Marketing and would you do it again?

Yes totally, 100%, 110%! It was fantastic. Highland Marketing really took time to understand the event, the buyers' motives, what our objectives were, and what we were trying to achieve, and then put together a great campaign plan.

You helped us to make a measurable improvement in our maturity around marketing and put initiatives in place that made a massive difference. On every metric I can think of, we are significantly better off now than we were at the start of our engagement; and it was good fun on the journey.

Rolling into 2020, we are in an amazing position. We are ready to go with the platform created by the mailing list and the website and the assets and the social engagement. We are in a totally different starting point for planning the 2020 event than we were when we sat down to look at 2019.

How would you sum up?

The key points for me are that the growth of the event from 2018 to 2019 was phenomenal, the platform we have got for 2020 has put us in a really strong position for the next regatta, that Highland Marketing got results, were easy to work with, and that we all had fun along the way.
Key points:
The Moore Blatch Silicon Cup Regatta is the largest sailing event for the IT industry. It runs over the course of two days in September from Cowes on the Isle of Wight. It raises funds for three life changing charities; Dreams Come True, the Jubilee Sailing Trust, and the Andrew Simpson Foundation.
The Silicon Cup decided to work with a professional marketing, content and PR agency for the first time in 2019 and chose Highland Marketing.
The key objectives of the campaign were to inject fresh thinking into the Silicon Cup's marketing, communications and PR strategy, to raise the number of participants in the regatta and to increase the amount of money raised for its charities.
Services and value:
The Silicon Cup chose Highland Marketing for: its expertise in marketing, communications and PR; the quality of its writing and content skills; and its expertise in the use of digital media.
The services that the Silicon Cup used included: strategic advice; website design and development; content creation – including press releases, blog posts and newsletters; social media management; and event management.
Over 12 months, the Silicon Cup trebled the number of paid boats entering the regatta and raised five times as much money as it did in 2018.
Contact us:
Highland Marketing is an integrated communications, PR and marketing consultancy supporting UK and international health tech organisations. We have built a reputation for being the go-to agency for vendors and their customers. Talk to us about market strategy, research, branding, messaging, content marketing, PR, social media and sales acceleration.
Want more articles like this one?
Our free newsletter drops into your inbox every Friday to bring you...
Industry news

Essential analysis
Unmissable interviews

HM blog posts, tips and advice