January is usually a time for New Years resolutions; after making mine I wondered why I should just stop there? So, what did I learn from an experience last year and how can I apply it in the future? I put the kettle on and reflected…
I know……my central heating problems; for some time I had been struggling to get the radiators working, some were hot one day and not the next. So I called the local plumber out to bleed the radiators and tape a few pipes. Of course, it wasn't that simple, the same issues still persisted.
I was desperate (many of you might remember the winter of 2011/12, it got down to minus 15c!) so out he came again, this time he removed some of the offending radiators and drained them. I watched with interest as lots of black sludge trickled out of them, surely that will solve the problem?
But the same radiators still weren't working, and then I got it! I had watched him taking a radiator off on his last visit so I thought I could just save the money and do it myself, how difficult could it be?
So, armed with my toolkit, bucket and a cloth, I started to loosen the nut on the first radiator, to my horror, the pipe split, water was gushing out all over the carpet! I reached for my mobile phone with one hand whilst pressing my thumb over the gaping hole of the pipe to stem the flow with the other. I felt so stupid, how difficult could it be to separate a radiator from a pipe? By the time the plumber arrived my thumbs were going numb, the bucket was full and my credibility was in tatters!
It was two days before Christmas, so we agreed to repair the split pipe and consider the next course of action after the holiday – after all, it was only the room my mother-in-law was going to be staying in.
Over the holiday I had a chance to reflect; was getting the local tradesman really the best course of action? What I had assumed would be a fairly easy problem to solve had turned out to be more complex and was costing me money, with no solution in sight. So I turned to Google, there must be someone who specialises in trouble shooting central heating problems.
There were several companies to choose from, but one really stood out. This company would come to my house, use specialist equipment to check the system; they even had customer testimonials (something my local chap didn't have, I'm not even sure he had a website come to think of it). It didn't matter if the system was in a new house, stately mansion or office they knew how to locate and fix the issue.
It wasn't long before I felt these people really knew their subject matter and I was happy to pay for them to travel out to me; they weren't local, but they clearly knew their subject! They arrived and walked around the property, asked me lots of questions and then declared they would use the "gas sniffer", I was impressed and it wasn't long before there was a loud bleeping noise coming from the sitting room. I rushed through and found the technician with a big grin on his face, BINGO, he had found the problem. He repaired the pipe, flushed out the entire system with a pressure machine (another piece of equipment he just happened to have in his van, after all they were after all experts in their field). It wasn't long before ALL the radiators were roasting hot.
So what did I learn and how can I apply it in the future?
If you identify you have a problem, and you know you don't have the skills, knowledge or tools to do the job yourself, get an expert in who does.
So how does this apply to our industry?
When a hospital or healthcare provider is looking for a new system to implement, do they only talk to local suppliers, no, they spend time evaluating who is out there and has the best proven solution. They are happy to work with suppliers, even if they are from different geographic territories and I suspect the suppliers are happy to secure their business; after all, they will have taken up references. We live in a world where distance and the use of technology removes barriers, so taking a more holistic view really can pay dividends.
The following two tabs change content below.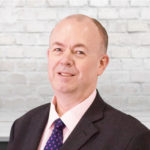 Mark is a specialist in sales and business development. After a long and successful career in IT sales he has excellent connections in the technology and healthcare sectors. Clients value the fact that he understands business from an insider's point of view, having built and run his own technology company. Mark is now focused on growing Highland Marketing, winning new business and developing its future strategy.
Mark has a vast network of contacts within the technology and healthcare industry and he works hard to grow that network on a daily basis. Renowned for his tenacity and his positive outlook, he never gives up, something that clients really value. And it is here, in his second role at Highland Marketing, that he can assist clients with their business development and sales efforts.
"What I offer clients is an extensive network of contacts, and a detailed understanding of the realities of running and developing a business. It's in my nature to communicate whether it's with board members, key decision makers and stakeholders or individual staff. My goal is to understand their needs and offer a solution. And through this I can help build new relationships for our clients, either with potential partners, prospective customers or influential organisations and individuals."
A little about Mark:
Sailing boats – He developed an early love of sailing – a skill he learnt aboard a 58ft captured German World War II yacht called Overlord. In 1982 he attempted to sail the world, but his vessel was nearly sunk in the same storm which prevented TV presenter John Noakes from making a similar voyage.
Selling antiques – Mark learned the gentle art of sales from his dad who had a specialist antiques business in Farnham, Surrey. He remembers his first ever sale, made as a lad in the 1980s, when he got £900 for an 18th century, veneered tilt top hexagonal table.
Mark has a knack of finding ways to make business entertaining as well as profitable, whether it's with client trips to Grand Prix races or deep sea fishing expeditions. If you want a chat about what Highland Marketing can do for you then he'll happily join you for a meeting at your office, or even a round of golf – at which you'll almost certainly win!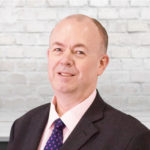 Latest posts by Mark Venables (see all)
Want more articles like this one?
Our free newsletter drops into your inbox every Friday to bring you...
Industry news

Essential analysis
Unmissable interviews

HM blog posts, tips and advice