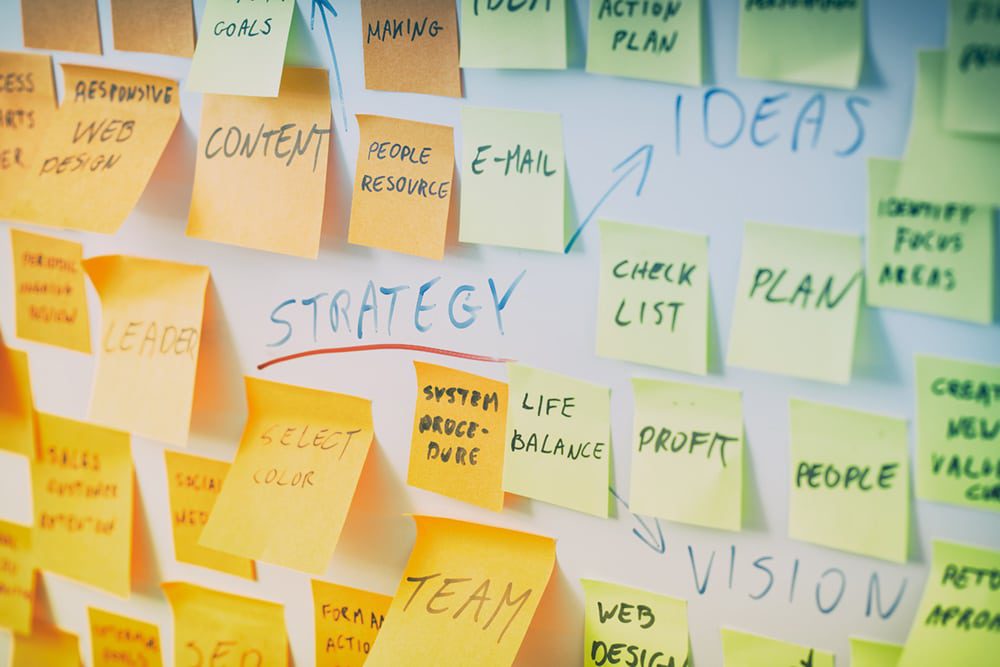 The success of major NHS IT projects can depend on the staff who will use new technology as much as on the technology itself. Account executive Dariusz Kasparek has come across some great examples of NHS communication strategies that have generated engagement; and success.
The NHS is gearing up for a period of technological change. At last year's NHS Innovation Expo, leading trusts were identified as 'global digital exemplars'; tasked with getting their own IT up to world-class standards, and helping others.
This year, eighteen 'fast followers' were announced to share their learning and develop 'blueprints' for yet more trusts to follow. Other trusts are looking at major electronic patient record implementations, information sharing schemes, and digital patient initiatives to meet the financial and policy challenges facing them.
If the NHS has learned anything over the past few years, it is that such technology deployments can be fraught with problems. The hard-learned lesson is that technology-driven changes are as much about change as they are about technology.
As Dr Harpreet Sood, associate chief clinical information officer at NHS England, put it: "Investing in technology is important; but equally important is investing in the people tasked with making it work for clinicians and for patients."
Grab a hedgehog
This makes effective communication with the staff who are going to be using new technology imperative. Yet communicating with busy clinical and care staff can be a challenge.
Sarah Jensen, the chief information officer of Barts Health NHS Trust, gave some insight into that in an interview with digitalhealth.net last year, while talking about the programmes the trust had underway to upgrade its EPR and digital imaging systems.
Just getting around a trust as big as Barts is a challenge and, of course, staff don't always read newsletters or emails. So, when she really needed to tell staff at Whipps Cross hospital about the new imaging system, Jensen and the trust's communications lead went to its main canteen one lunchtime.
"We had these squeaking hedgehogs [from Igel, the supplier of the imaging workstations] and [we] stood there squeaking these hedgehogs at people to get them to talk to us," she told the website.
Think pink
When NHS Fife was planning a big InterSystems EPR implementation recently, it thought about its communications from the outset.
The project team picked a pink colour scheme to stand out from NHS clinical communications, which tend to be blue. On the go-live night, 'pink ladies' with pink nails, dressed in pink hi-vis vests, made sure everyone was well-informed about what was going on.
Marianne Campbell, eHealth senior programme manager at NHS Fife, said: "If you are involved in a project like this, you really cannot stress how important engagement is, because it is people who will make a go-live work or not.
"We had lots of posters, stressing that people needed to get their training to use the system. We had a teddy bear for 'please bear with us' posters, warning staff and patients that things might be a bit different while the system bedded down.
InterSystems even gave us a teddy bear to have on the front desk on go-live day. You absolutely need a good communications plan and to keep on delivering it."
Get help!
However, NHS communications teams don't always have the specialist knowledge or the bandwidth to take on all the work that is required. Sometimes, it makes sense to bring in additional help, from a supplier, or a specialist communications agency.
When Royal Liverpool and Broadgreen University Hospitals NHS Trust needed to engage staff in a digitisation programme that included the roll-out of electronic document management and a new digital imaging system, it brought in Highland Marketing to help.
We built a dedicated microsite to provide staff with insights into the project, with 'how to' videos and walkthrough guides. We also built awareness of the trust's progress through local, specialist and national press releases, and awards entries headed by key individuals at the organisation.
James Norman, the trust's ex-director of IM&T, said: "We wanted […] to improve our engagement with staff and external partners as we found it a real challenge to make sure relevant information flowed out regarding the enhancements we were making.
"It is important to provide the right level of support to make sure messages are delivered in an appropriate manner to all audiences, supporting better engagement and uptake of technologies once introduced."
Because IT's worth it
Is communications effort on this scale really necessary? Anybody who has ever been through a major technology deployment and change management project would say it is.
"If you are involved in a project like this, you really cannot stress how important engagement is," Marianne Campbell told Highland Marketing recently. "Because it is people who will make a go-live work – or not."
The following two tabs change content below.
Dariusz's career in PR and marketing has proven his skills in delivering results for B2B and B2C clients across several sectors. He has achieved a wide spectrum of media coverage and his creativity and passion for PR has helped him develop a large network of media relations.
Healthcare technology is at the heart of his interests. Driven by the possibilities of new technology, Dariusz is a committed member of the Highland Marketing team, working to position clients in the market, so that they can help make the NHS stronger and more efficient. Dariusz enjoys creating strategies for various clients in order to raise awareness of their products and services, and their customer success stories.
Dariusz graduated from Cardiff University with an MA in International Journalism. He has also studied in the United States and completed his school education in his home country – Poland.
"With my journalistic university background and passion for PR, I always try to do my best to think outside the box, use as much creativity as possible and, through skilled communication and the right media, achieve strong results for clients, helping them gain the recognition they deserve in the market."
A little bit about Dariusz:
Continuously polishing his linguistic skills through learning and analysing various languages, Dariusz is able to communicate in his native Polish, as well as in English, German, French and Spanish. He is able to say "hello" in approximately 50 languages
Passionate about genealogy, through a long time-consuming process of digging in his family history, Dariusz has learned a lot about his ancestors, even the ones who lived more than 300 years ago
He loves travelling, eating quality food, socialising and meeting new people from around the world
Latest posts by Dariusz Kasparek (see all)
Want more articles like this one?
Our free newsletter drops into your inbox every Friday to bring you...
Industry news

Essential analysis
Unmissable interviews

HM blog posts, tips and advice