First quarter success for Highland Marketing and its clients
Specialist healthcare PR and marketing agency welcomes new industry advisor, expands client portfolio, and delivers a wide range of client campaigns.
First quarter 2016 has started with a number of successes for Highland Marketing and its clients as the agency continues to make its mark on the UK and international healthcare market.
Healthcare IT heavyweight James Norman joined the agency's industry advisory panel, sitting alongside Oracle healthcare director and techUK health and social care council member Jeremy Nettle, NHS business intelligence and transformation manager Simon Rollason, technology entrepreneur Ravi Kumar and practicing GP Kerry Mathewson.
Highland Marketing has also won clients including healthcare business support provider NHS Shared Business Services (NHS SBS), healthcare information integrator InterSystems, quality improvement and patient feedback specialists Formic Solutions, and mobile app platform experts CommonTime. The list goes on to include public sector IT support specialists CSA Waverley, medical information supplier Hearst Health, and telehealth providers Docobo.
In addition, the agency has delivered integtrated PR and marketing campaigns for long-standing digital observations client Patientrack in the Scottish market, and continues to support open source pioneer IMS MAXIMS as it expands its open source offering in the UK and Irish healthcare market.
"One of our key competencies as an agency is our knowledge and experience within the healthcare sector, and our client acquisition and success reflects this," said CEO Mark Venables. "Recent government funding for healthcare IT, along with the Carter Review and forthcoming Wachter Review means there is a spotlight on how digital technology can meet today's quality and efficiency challenges. Our clients look to us to guide them on how they can raise their profile by aligning their brand with the healthcare IT agenda, and promoting the benefits of their technology to key NHS stakeholders and decision makers.
Notable highlights of client activity include widespread coverage of the use of Patientrack to help reduce cardiac arrests at NHS Fife in advance of eHealth Scotland, with coverage in The Times, The Daily Record and on the Scottish government website. This multi-faceted campaign also led to meetings between Patientrack and senior influencers within Scotland's eHealth directorate.
Elsewhere work with NHS SBS saw its HealthIntell solution featured on Channel 4 News, and its work around procurement featured in Health Business. Connexica's deployment of its CXAIR analytics tool at Peterborough was featured on the health informatics website DigitalHealth.net, whilst IMS MAXIMS was named as finalist in the Health Investor in the Awards for the IT Innovator of the Year category.
Other successes included continued media coverage in a range of healthcare and technology press for Deontics, and Communicare 247 and Microtech.
"It has been a busy but certainly positive start to the year for ourselves and our clients," continued Venables. "As the digital health agenda continues to develop, IT suppliers will need to be able to demonstrate their understanding of the market and the challenges that healthcare organisations face. This can be achieved through well-thought and executed PR and marketing programmes by our expert team who have over 150 years combined experience and knowledge of working within healthcare."
The following two tabs change content below.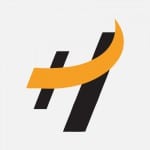 Latest posts by Highland Marketing (see all)
Want more articles like this one?
Our free newsletter drops into your inbox every Friday to bring you...
Industry news

Essential analysis
Unmissable interviews

HM blog posts, tips and advice