Could Scottish SMEs conquer the digital health world?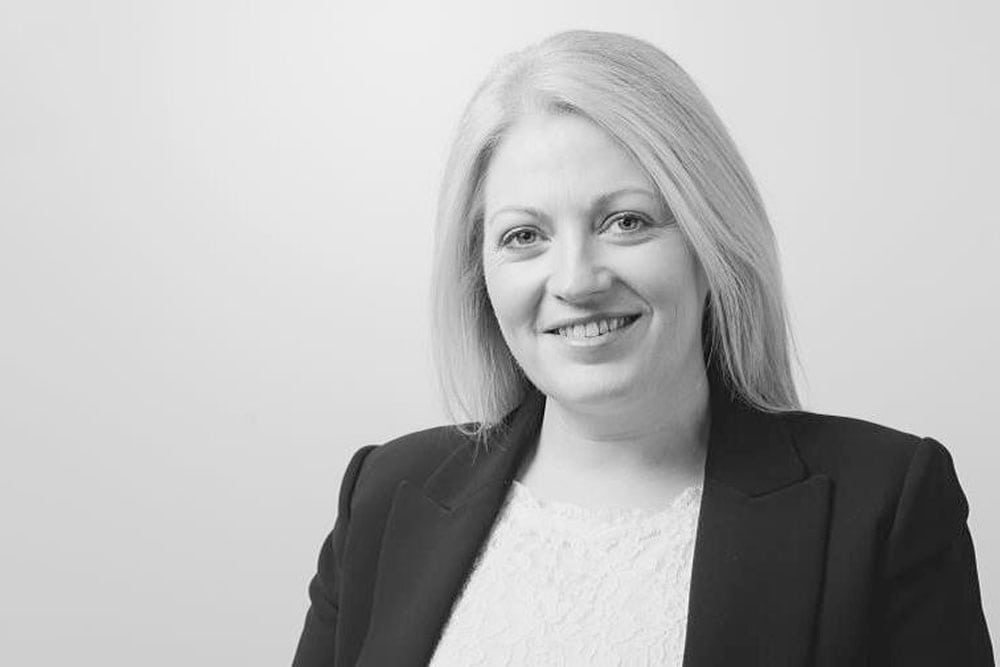 There is often talk of better opportunities for the UK's smaller firms. But Scotland's SMEs now have a real chance to seize the global digital health market, whilst meeting the needs of the NHS, Digital Health and Care Institute CEO Justene Ewing tells Susan Venables
Justene Ewing is on a mission to drive Scottish healthcare innovations throughout the world. At the helm of one of Scotland's eight innovation centres, the chief executive of the just turned two-year-old Digital Health and Care Institute (DHI) has a twofold aim: to match innovations to NHS needs and to then help the companies behind those solutions grab hold of a global market that is very much there for the taking.
Tasked with drawing together businesses, academics and public sector organisations to create a sustainable and internationally ambitious community able to respond to specific healthcare challenges, Ewing is convinced she has a lot to work with.
"There is a long history of innovation and entrepreneurialism in health that specifically comes from Scotland. We should be capitalising on that, we should be proud of it and we should be supporting our economic ambition and capabilities, with as much support as we can for small to medium sized enterprises (SMEs) in Scotland."
Evidence of this support is certainly emerging. Scottish ministers have injected well in excess of £100m into eight innovation centres that cover everything from aquaculture to genomics. As the healthcare arm, DHI is helping SMEs that have real problem solving potential to develop their solutions so they can address pressing healthcare needs in Scotland and beyond.
"Scotland is a phenomenal place to come and collaborate," says Ewing. "Lots of our SMEs have innovations and there is a lot of opportunity to apply them."
Don't ignore the self-service digital native generation
To manage healthcare demand and increase capacity, Ewing strongly believes that Scottish innovation can answer many challenges – and not only for the more elderly parts of the population.
"We do need to focus on the ageing population but we can't ignore a new generation of digital natives who want everything now in a digital mode, quite literally in their hand, through their smartphones," she says.
"My own children don't go to visit the GP. Kids don't want to get in the car and sit in a waiting room to see someone. A lot of young people are ready for self-service and there is phenomenal stuff out there to address this."
Ewing talks of one company in Lanark that has developed a game that helps children as young as five years old who have type 2 diabetes. The game, similar in size to a matchbox, helps them to self-manage their condition, awarding points for activities carried out. "This is children managing their condition from five! When they reach 30 or 40, will they be interested in visiting their GP?"
This is just one of many innovations that DHI has encountered. Since it opened its doors in October 2013, the innovation centre has helped to set up more than 80 projects to respond to healthcare challenges through Scottish innovation, and another two to three times that amount is in the pipeline.
SMEs must stop selling square pegs into round holes
But as much as the aim is to secure jobs, inward investment and growth, the priority is to ensure that innovations do deliver what is required in health and care services and create the incentive to move care away from primary and acute services.
"We need to see evidence," says Ewing. ""We are not an agency to help you sell your products into the NHS. Companies need to stop trying to sell square pegs into round holes. We will not even talk to the civic partner unless we are absolutely 100% clear that the company is trying to specifically match a challenge that a health or care organisation is considering or that is being addressed nationally. It needs to be a collaborative approach."
But when companies do have a product, service or idea to address a challenge, Ewing's organisation stands ready to translate it into reality, with the support of some of the world's foremost academic partners. This is involving a great deal of innovative work around apps, wearable devices, gaming and sensors to scrape the surface that enable early intervention for conditions like dementia. Work is even expanding into Scottish government plans on helping to define the personal health record, with several DHI partners, including SMEs, involved in the conversation on making use of wearable technology, harnessing data, and securing information.
A global emerging market that is up for grabs
Taking digital innovations beyond Scotland is essential, says Ewing, and the opportunity is certainly there. With DHI projects benefiting from rigorous academic assessment and the need to meet specific challenges, solutions have already undergone robust scrutiny for their effectiveness. And although Scotland is part of the UK, Ewing believes that, with digital playing a significant role in areas like the Highlands and Islands, geographic and other circumstances can mean that challenges being tackled often relate to those encountered in parts of the world like Asia and Africa.
"There is no way of hitting targets for economic growth and job creation by selling only to Scotland," says Ewing. "Scotland is our priority for solving Scottish challenges first. But the economic impact will come from internationalising products and services.
"The digital health market is an emerging market – it is up for grabs. There is competition, but Scotland has everything going for it and we should be able to capitalise on that."
"Proving that Scotland is open for business and is an easy place to do business, particularly for innovation, is now the challenge."
The following two tabs change content below.
Susan Venables
Founder and Client Services Director
Susan takes a fresh approach to marketing and public relations. She established Highland Marketing in 2002 after a long career working with well-known agencies and clients ranging from SMEs to multi-nationals. During the past 20 years she has helped many companies within the technology and healthcare IT sectors to raise brand awareness and reach new potential customers. Susan is respected by clients, getting them and their services noticed when and where it matters, and by the media where she has many long-standing contacts.
"Effective marketing and communications demands a lot of passion, commitment and experience, and that's exactly what we provide for clients. Right from the start I match them with a team of people who each have at least ten years' experience, and who often know what it's like to run their own business. That mixture of maturity and determination is very potent. Clients really notice the difference, especially those who have previously worked with agencies that send in their top people to win an account then hand the actual work to inexperienced junior staff."
A little about Susan:
Champion athlete - During her first year at Durham University she thought she would have a go at rowing. By the third year she was winning national competitions and was later part of the GB women's lightweight rowing squad.
Dog lover - Susan developed a love of dogs when she was a little girl in the Warwickshire market town of Southam when the family's pet used to protect her pram. These days she has two black Labradors, and a Samoyed to exercise.
No second best - As a child she always had a rebellious streak combined with a determination to excel, especially at sports like hockey, athletics and netball. Those traits carried over into adult life where she found her niche establishing and building her own business rather than following a corporate career path.
Latest posts by Susan Venables (see all)
Want more articles like this one?
Our free newsletter drops into your inbox every Friday to bring you...
Industry news

Essential analysis
Unmissable interviews

HM blog posts, tips and advice