Expo 2017: Six highlights 
The annual Health and Care Expo took place in Manchester from 11-12 September. Highland Marketing picks out the six 'must know' take-outs from the show.
NHS Digital Academy launched
The Health and Social Care Expo opened with the official launch of the NHS Digital Academy, which was one of the key proposals to emerge from US digital doctor Professor Robert Wachter's review of NHS IT last year. Initially, it will train a new generation of chief information officers and chief clinical information officers.
Chief executive Rachel Dunscombe said the year-long, part-time, part-residential course would be aimed at "enabling people, with their boards, to lead change"; and she was confident that, over time, it would extend to more staff. Full details of the academy's programme are on its new website.
Hunt announces NHS app
Health secretary Jeremy Hunt gave a tech-heavy speech to the Expo. One aspect, that was heavily trailed in advance, was a pledge that every patient in England should be able to use an app to access a range of NHS services by the end of next year.
Evergreen Life, which bought the pioneering PAERS personal health record service, is working with the NHS on the project. Evergreen Life is already on the NHS Apps Library, and integrates with three out of four GP systems in England. The NHS app is being piloted, ahead of a national roll-out.
Fast followers unveiled
Hunt also announced a number of developments to the global digital exemplar programme that was launched following the Wachter Review last year. He announced 18 fast follower trusts for the 17 acute GDEs already in place; each of which will receive £5 million to deploy or make better use of the systems at their 'buddy' organisations which are, with a few exceptions, larger neighbouring trusts or merger and chain partners.
Hunt also said seven mental health fast followers would be identified, and indicated the GDE programme would be extended to ambulance trusts. Earlier in the show, outgoing NHS chief clinical information officer Keith McNeil gave a robust defence of the GDE programme; reported by digitalhealth.net.
Swindells sets IT challenges for boards, departments and vendors
NHS England's national director of operations and information Matthew Swindells also backed the GDE programme, saying it was "getting world-class IT into hospitals." In his keynote speech to the Expo, he said his challenge to NHS managers was to "build IT into your business strategy."
He also urged IT departments to "get out and explain how technology can change care" and vendors to unlock their data. As digitalhealth.net reported, he called on the NHS to drive openness by only working with vendors willing to make their systems interoperable with others.
Stevens backs Bell's data and AI plans and announces digital innovation pilots
Simon Stevens, NHS England's chief executive, said the NHS' attempts to make better use of its anonymised data would be rebooted with the creation of regional digital innovation hubs, covering 3-5 million people. This is in line with the life sciences strategy published by Sir John Bell in August.
Stevens acknowledged the NHS had made "false starts" and seen "false dawns" in this space before; of which the biggest was the care.data programme. But predicted it would be a "huge win for the NHS and for UK plc" if the health service could get it right this time. As the Guardian reported, he also backed Bell's call for a significant investment in AI and announced an extension of the innovation and technology tariff for medtech and IT innovations.
Hunt challenges: 43 apps in app library, five digital inclusion pathfinders announced
Towards the end of his speech, health secretary Jeremy Hunt listed eight digital challenges for NHS England. These included extending the NHS App Library and taking further steps to tackle digital exclusion. Earlier in the show, Juliet Bauer, the chief digital officer at NHS England, said there are now 43 apps in the NHS Apps Library, all of which have gone through a 315-question assessment, and urged the NHS to use them.
Meanwhile, NHS Digital announced five more digital inclusion pathfinder projects, as part of the three-year widening digital participation programme it is running with the Good Things Foundation. Twenty pathfinders were announced in March this year. The new programmes will be in Stoke, Nailsea, Bradford, Wakefield, and Hastings.
Further coverage of the Expo, and analysis of how the event will help the NHS prepare for the winter head, can be found in our feature: Expo 2017: Tech, drugs and rock and roll.
The following two tabs change content below.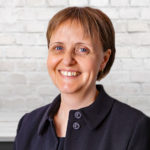 Lyn is a journalist by background. After completing her training in local papers, she specialised in coverage of the public sector in England, the NHS, and healthcare IT. This has enabled her to follow closely the many twists and turns of recent health policy; and to report on them for specialist audiences. It has also given her an exceptional ability to advise clients on the reality of working with the NHS, and on communications that work for them. Lyn's skills include strategic thinking, managing projects with a communications and publication element, editing, research, interviewing and writing.
A little about Lyn:
Lyn has an impressive educational record, with a first degree in Politics, Philosophy and Economics from Oxford University, and a Masters degree in Social Policy and Planning from the London School of Economics and Political Science.
Before taking up her current post, her journalism employers included the Health Service Journal and digitalhealth.net (formerly EHealth Insider). Over her career, she has also worked with think-tanks, including the King's Fund and the Nuffield Trust, and major companies, such as Microsoft.
Lyn is a proud Yorkshire lass, but lives in Winchester with her partner, a political cartoonist with his own live-drawing business. Her 'downtime' activities include Pilates and running; she has completed a number of marathons.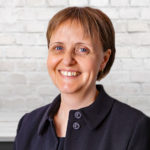 Latest posts by Lyn Whitfield (see all)
Want more articles like this one?
Our free newsletter drops into your inbox every Friday to bring you...
Industry news

Essential analysis
Unmissable interviews

HM blog posts, tips and advice