#EHW2018: Sort out 'bog standard' IT; plan for the future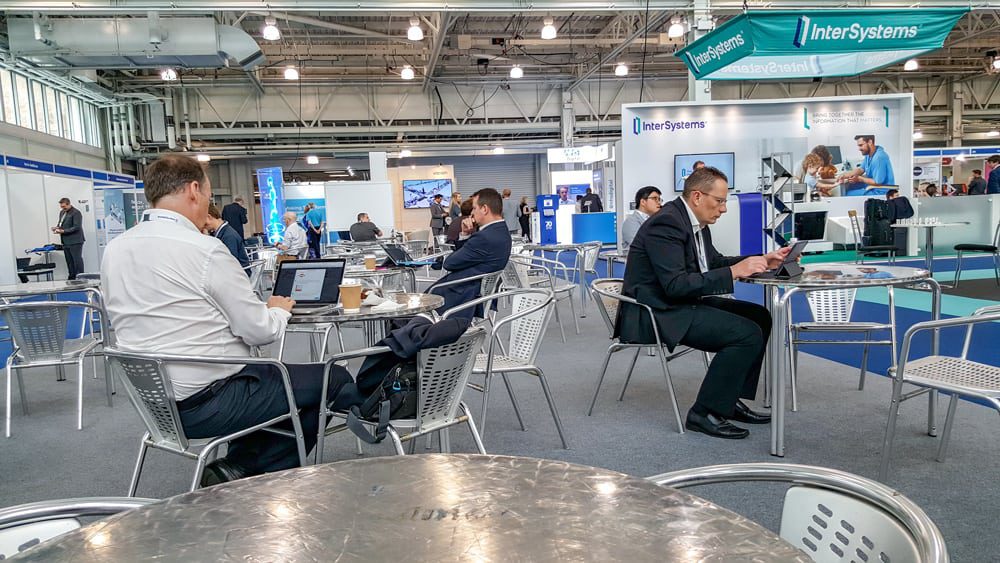 This year's e-Health Week 2018, organised by HIMSS UK, heard that the NHS is to get a new ten-year plan that will be "digitally enabled at its heart"; but to deliver, it will need to get "bog standard IT right." Lyn Whitfield reports from the keynote sessions.
The NHS has just made it through a particularly tough winter, with a sharp rise in emergency admissions among the over-65s adding to the more familiar pressures caused by the cold and flu-like illnesses.
If it's any consolation, it's hardly alone. Hal Wolf III, the new president and chief executive of HIMSS, told his first e-Health Week conference that most of the world is facing a "silver tsunami" as people retire and then live longer with multiple, chronic conditions.
This is going to challenge access to developed healthcare systems, and their capacity to cope, he warned; just as consumers start to wonder why they can't conduct their healthcare through their smartphones, like they do the rest of their lives.
A plan for investment, a plan for reform
In the face of all that, he added, "the financial pressure we are feeling now may come to feel like the good old days"; and health and care services needed to innovate to cope. "We feel we have been through some deep and radical innovation over the past few years; but we are just at the start of it," he said.
Over to Matthew Swindells, the director of operations and information at NHS England, and a presentation titled: "Can technology and data save the NHS?" Broadly, Swindells argued that it can; but it's not going to be easy.
The good news is that, with the NHS 70th anniversary coming up and a social care green paper promised, a new, ten year-plan for an integrated system is being drawn up that won't just have an IT strategy attached, but "digitally enabled at its heart."
The less good news is that the NHS will have to keep tackling its current challenges while "preparing for the future." Nobody should assume "it will all be more beer and bigger glasses to drink it from."
Digitally enabled at its heart
In outlining what a health and care system that is "digitally enabled at its heart" might look like, Swindells returned to some of the themes that he has discussed at other events. He argued that it's a system that treats the right people in the right place, and gets that treatment right first time.
Or, as he often puts it, it's not one that sees people piling into A&E for lack of alternatives, or that "deprives people of their liberty" by keeping them on wards for lack of discharge plans. "There is an entire system redesign that we want to go through, and there is a technology component to that," he said.
"We want to make sure that if somebody rings NHS 111, and they need a prescription, they can finish the call with one. We want to make sure that if they need an appointment with the GP it is booked, whether that's a visit or a video conference."
Building confidence requires 'flawless execution'
This vision, of an integrated health and care system, in which channel shift is driven by technology, "is accepted across government," Swindells added; but getting high-level, public backing for it will require "flawless execution."
At the very least he told his audience that if it wanted Treasury cash and board-level support for IT projects, it needed to sort out "bog standard" functionality like reporting referral to treatment times (suspended at six trusts) or running e-rostering systems (still missing at three).
Also, that it needed to start helping hospitals with those pressures by getting real-time bed stats out of patient administration systems and supporting modern worklfows.
"We need to get to seven-day working in the NHS," he said. "At the moment, we admit for seven days but we discharge for four and a half. It's no wonder A&E is a disaster on Monday morning if the people who arrived on Friday afternoon are still there."
Still, if Swindells thinks that healthcare IT departments need to step up, then he thinks that vendors need to do the same. In future, he said, he didn't want to see IT systems but "platforms that support an ecosystem of apps" and produce "high quality data" for planning and scheduling.
Three areas for action: digitising hospitals
This is not a vision that will be easy to achieve. For a start, a lot of the trusts struggling with "bog standard IT" have a long way to go before they get their baseline electronic patient record systems in place.
The NHS' big idea for completing the digitisation of hospitals is the global digital exemplar programme, which is trying to get "world class" IT into 16 acute trusts, and then build out via "fast followers" and "blueprints" for others to follow.
Will Smart, the NHS chief information officer, told EHW2018 that he expected the GDE programme to produce its first HIMSS 7 trust this year; and joked that would leave him with just 149 to go.
Even those trusts that are digitally advanced may not find it easy to get an ecosystem going. As a trust CIO told Highland Marketing: "Just because somebody has uploaded an app to the Apple store, and the Apple community has given it a few votes, doesn't mean that I can trust it. How do I know it won't trash my database?
"In the hospital, we have an integration engine that controls APIs. But if you put something out in the cloud, there is no integration engine, so there's nothing doing that job. The big EPR vendors want you to use the APIs on their platforms, but I don't like the model. It doesn't create an open ecosystem. It just creates a different kind of vendor lock-in."
The question of whether vendors are on board also came up at the end of Smart's presentation. A clinical commissioning group CIO, working on big information sharing projects in London, said it was difficult to get "inbound" APIs, particularly to primary care systems.
"We don't want to go back to the mid-2000s and start shooting huskies," he said, referring to legendary comments by the first director general of NHS IT, Richard Granger, who told conferences that if National Programme for IT contractors failed they would be shot to encourage the others.
"But we should be firmer with the vendor community." Smart said "the centre" was willing to "step up" on the issue; although he insisted that in the long-term it was in suppliers' interests to open up.
Sharing information and data across healthcare communities
Most of Smart's presentation was focused on the immediate steps that the NHS is taking to share information across regions. There are now 61 information sharing projects in place across England, he said, but they are all at different stages, and using different approaches, and not interacting with each other.
The local health and care record exemplar programme, the latest offshoot of the GDE project, will aim to bring "coherence and consistency" to bear. Unfortunately, Smart said, he was not able to announce which projects have won LHCRE status.
However, he was able to say that "we got ten proposals, from ten communities, covering 10% of the country"; and the press has reported that five are likely to be chosen, with three going on to become regional data hubs, testing out information collection for analysis for populations of 3-5 million.
When the idea of hubs was first discussed, Smart got into trouble with confidentiality campaigners for calling them "data lakes". So, he told EHW2018, "whatever they are, or they are going to be, they are not lakes." But they will collect "the information we need for population health" and, crucially, they will do it "as part of NHS business processes" so they don't add to the data-collection burden on trusts or their clinicians.
"Our vision over the next four years or so is for comprehensive local health records to be created for 55 million English citizens, so their data is available to be read, by an individual or a machine, across health and social care," Smart added.
"We want to make sure that data is available in identifiable form to clinicians and in anonymised form for other uses. And we want it in the same format in the north east and the south west, so we can run the same algorithms and get the same answers."
In a blog on the BJHC website, Daniel Ray, the director of data at NHS Digital, promised that an AI bot would make it easier for researchers to get the data they needed to do this from the organisation.
New digital services for patients
That just left the last piece of the jigsaw: new digital services for patients. Juliet Bauer, the chief digital officer at NHS England, told the conference that things were happening in this space, even though some of them have not been very visible and "we would like to go faster."
Some foundations are about to see the light of day: new design guidance, to improve the look and usability of NHS digital products; guidance on personal health records; a pilot of the NHS ID service. And some services are about to leave testing and piloting and start going mainstream.
Notably, NHS England is going to support the roll-out of the eRedbook parent-held child record to 19 areas of the country, covering 171,000 women or 25% of those who give birth in England each year.
In questions, Bauer was asked for her tips on "overcoming the pitfalls" of healthcare IT projects. "I like to think that the more people you have who are 'doing people' rather than 'not doing people' the better," she replied. "Matthew [Swindells] says 'don't cock it up'. It's the same thing. I just prefer more positive messages."
The following two tabs change content below.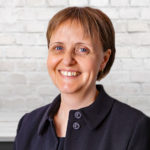 Lyn is a journalist by background. After completing her training in local papers, she specialised in coverage of the public sector in England, the NHS, and healthcare IT. This has enabled her to follow closely the many twists and turns of recent health policy; and to report on them for specialist audiences. It has also given her an exceptional ability to advise clients on the reality of working with the NHS, and on communications that work for them. Lyn's skills include strategic thinking, managing projects with a communications and publication element, editing, research, interviewing and writing.
A little about Lyn:
Lyn has an impressive educational record, with a first degree in Politics, Philosophy and Economics from Oxford University, and a Masters degree in Social Policy and Planning from the London School of Economics and Political Science.
Before taking up her current post, her journalism employers included the Health Service Journal and digitalhealth.net (formerly EHealth Insider). Over her career, she has also worked with think-tanks, including the King's Fund and the Nuffield Trust, and major companies, such as Microsoft.
Lyn is a proud Yorkshire lass, but lives in Winchester with her partner, a political cartoonist with his own live-drawing business. Her 'downtime' activities include Pilates and running; she has completed a number of marathons.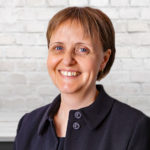 Latest posts by Lyn Whitfield (see all)
Want more articles like this one?
Our free newsletter drops into your inbox every Friday to bring you...
Industry news

Essential analysis
Unmissable interviews

HM blog posts, tips and advice