There are roughly two million different opinions on how to run the NHS, and there are some fascinating healthcare blogs to add to the debate. Here are a selection of some of those that are worth a look.
BMJ blogs are a must-read, with lots of interesting comment on healthcare topics. The NHS Confederation blog sees leaders from across the healthcare sector discuss the issues facing the NHS. Do read the recent healthcare blog from Dr Mark Newbold, formerly chief executive of Heart of England Foundation Trust, on managing the demands facing hospitals.
The Hospital Dr blogs feature comment from across many levels of the health service, with examples from Dr Chaand Nagpaul, BMA GP Committee chair and moonlighting from Rob Webster, chief executive of the NHS Confederation in the Dr Blogs section. Well worth bookmarking.
Jonathon Tomlinson, an NHS GP working in Hackney, London, gives his insight on health policy through a frontline lens in the healthcare blog A Better NHS.
More frontline views can be had from the Patient.co.uk professional blogs as well as the Guardian Healthcare Network. The Health Service Journal has some excellent comment, and also lists other blogs that you may want to review. The BMA blog has some worthwhile content also.
The think tanks can have some great content for the long train journey home. Look out for comment from the The King's Fund, the Nuffield Trust, and the Health Foundation.
Similar brain busters can be had from Deloitte and PwC UK, and helpfully these cover both health and social care. The government's public health matters blog is worth a look if you want to look outside the NHS bubble. See also the population health blog.
NHS England healthcare blogs share some views from some of the leading figures from 'the centre'. Members of the NHS England's Graduate Management Training Scheme write about Health Informatics Management experiences. Don't expect anything scathing and cynical though.
And there is plenty of comment and views to be found from columnists and correspondents from across the national media, including the BBC, Channel 4, The Times, the Guardian and The Telegraph, to name just a few.
Most health technology blogs come from the US. But in the UK, views published through e Health Insider have much relevance for health IT. The British Journal of Healthcare Computing also post a series of useful 'Vox Pops' featuring views from the NHS and commercial sector.
And don't forget it is NHS law to subscribe to Roy Lilley's NHS Managers regular email, as well as the Highland Marketing blog of course!
The following two tabs change content below.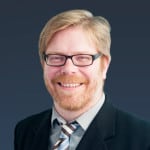 Rob Benson
Senior Communications Consultant
Rob has worked in marketing and digital roles for over 15 years, in a career spanning the NHS, academia and the private sector.
With a passion for creative ideas and their practical application, Rob is committed to delivering excellence for his clients through a full understanding of their needs and aspirations.
He has worked across technical and communication roles with organisations including BT and the Department of Health, and has run his own marketing consultancy business. His healthcare experience covers web and knowledge management for a primary care trust and commissioning support unit, and includes digital consultancy for the national end of life care workstream.
In addition, his other core skills include marketing and communications, business planning, copywriting, training, social media, and market research.
"Healthcare depends on excellent intelligence and effective communication. Great ideas and sensible advice can get lost if they are not presented in the right way, and are reaching the right people.

"This is where marketing concepts and practices can help. Shaping services to meet people's needs and aspirations is core to both healthcare and marketing professions. Bringing the two together can have a positive impact on everyone's experience, and it is a privilege to work with colleagues and clients who deliver this in a dynamic and exciting field."
A little bit about Rob:
Yorkshire born Rob combines a love of rugby, cricket and golf with an active interest in real ale and TV detective shows.
Currently living in Birmingham, Rob is a father, stepfather and grandfather, and spends most of the year saving up for birthdays and Christmas.
Other interests including reading, walking, art and travel.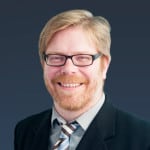 Latest posts by Rob Benson (see all)
Want more articles like this one?
Our free newsletter drops into your inbox every Friday to bring you...
Industry news

Essential analysis
Unmissable interviews

HM blog posts, tips and advice