The best health IT product in the market?
This week, the national headlines were filled with more negativity around the National Programme for IT (NPfIT) in the NHS. The BBC took the slant that the taxpayer will continue to face a rising, multi-billion pound bill for the failed government IT project claiming that the "saga is one of the worst and most expensive contracting fiascos in the history of the public sector."
Meanwhile, the trade publications highlighted further findings of the Common's Public Accounts Committee that the legacy of NPfIT has left such a sour taste in the NHS' mouth that the vision of a paperless NHS may never be realised, particularly if "further significant investment in IT and business transformation" does not take place.
The findings create renewed scepticism around NHS IT solutions; do they work? Just how much resource do they take to implement? Have they been proven? Do the end users really want them and ultimately will they truly benefit the patient?
And with so many products on the market, each claiming to be the 'best in the market,' 'leading,' the 'most advanced' or the 'first of its kind', it's no wonder NHS trusts struggle to make the correct decision about the product that will best meet their organisations' requirements.
On top of that, international examples from the US to the Middle East are hailed as leading the way in healthcare technology but how on earth can IT and healthcare professionals assess whether that same solution could be relevant and beneficial in their own organisation's context?
When researching virtually any product that I am about to purchase, I usually go on a personal recommendation. Once I have that (or even if I don't manage to get one) I turn to the internet to look for information about the products benefits, cost effectiveness, longevity etc. What I always find most useful are the reviews. I sift through them looking for people who wanted the product to solve the same challenge that I have and finally, along with my own conclusions, I am able to make an informed decision about my purchase.
So what do clinical commissioning groups (CCGs), IT directors and chief clinical information officers do when they need to know more about a system they are considering purchasing? Most likely, they go to the website, which will undoubtedly and naturally be biased towards the product it is trying to sell. If it is a well-known system, then they might review some headlines that pop-up but everyone knows that the majority of stories that get into the press are based on bad news and therefore another biased view is given. Of course, many also review the tender documents as part of the strict procurement process and sit through perfectly rehearsed sales pitches.
But why isn't there a platform for end users and people who have had first hand experience implementing the systems to air their views, frustrations and successes with others to ensure that those in the same position make the right decisions and avoid making mistakes?
A TripAdvisor style website would be the perfect channel to do this. People could rate the software using a number of metrics, such as ease of use, accessibility, etc and provide comments that, not only others can use to support their decisions, but also ones that suppliers can note in order to make improvements to the products to address the end user concerns. Patients who make observations about the way IT or technology was utilised in their care could even use it.
And why stop there? If we are proposing a site for the NHS, let's not just listen to feedback from professionals in the UK, what about receiving news and views on a regular basis from the Nordics, the US, Canada, Singapore. It would certainly help to assess whether cultural differences are impacting the uptake and benefits of implementing technology.
A couple of organisations have attempted a different way of approaching the UK perspective by using an independent panel to review products and running surveys at individual trusts to find out more about using the solution. This process certainly has some value. However, it doesn't necessarily give ANY user an opportunity to contribute at the click of a button.
In an era when we're encouraging people to provide feedback, use online tools and be open and transparent, could such a channel give the real view of whether a product really is the best in the market?
The following two tabs change content below.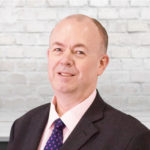 Mark is a specialist in sales and business development. After a long and successful career in IT sales he has excellent connections in the technology and healthcare sectors. Clients value the fact that he understands business from an insider's point of view, having built and run his own technology company. Mark is now focused on growing Highland Marketing, winning new business and developing its future strategy.
Mark has a vast network of contacts within the technology and healthcare industry and he works hard to grow that network on a daily basis. Renowned for his tenacity and his positive outlook, he never gives up, something that clients really value. And it is here, in his second role at Highland Marketing, that he can assist clients with their business development and sales efforts.
"What I offer clients is an extensive network of contacts, and a detailed understanding of the realities of running and developing a business. It's in my nature to communicate whether it's with board members, key decision makers and stakeholders or individual staff. My goal is to understand their needs and offer a solution. And through this I can help build new relationships for our clients, either with potential partners, prospective customers or influential organisations and individuals."
A little about Mark:
Sailing boats – He developed an early love of sailing – a skill he learnt aboard a 58ft captured German World War II yacht called Overlord. In 1982 he attempted to sail the world, but his vessel was nearly sunk in the same storm which prevented TV presenter John Noakes from making a similar voyage.
Selling antiques – Mark learned the gentle art of sales from his dad who had a specialist antiques business in Farnham, Surrey. He remembers his first ever sale, made as a lad in the 1980s, when he got £900 for an 18th century, veneered tilt top hexagonal table.
Mark has a knack of finding ways to make business entertaining as well as profitable, whether it's with client trips to Grand Prix races or deep sea fishing expeditions. If you want a chat about what Highland Marketing can do for you then he'll happily join you for a meeting at your office, or even a round of golf – at which you'll almost certainly win!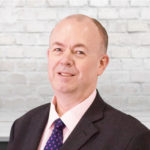 Latest posts by Mark Venables (see all)
Want more articles like this one?
Our free newsletter drops into your inbox every Friday to bring you...
Industry news

Essential analysis
Unmissable interviews

HM blog posts, tips and advice