For some years I've been hoping to see a fundamental IT-enabled convergence between different areas of healthcare – allowing service providers and patients to genuinely be partners in care. Healthcare Innovation Expo 2011 made me confident that far-reaching change is underway. One reason is the sheer range of interests that now come together at these events, from IT vendors like CSC, or technology transfer experts such as Imperial Innovations to Healthcare at Home and Boots. But it's more than that, it's the growing sense that IT can provide endless opportunities to connect up and develop in previously unimagined ways.
It's what happened with the internet. Before it arrived we could do all sorts of amazing stuff, so what did it add? Things got exciting when entrepreneurs began using it to join services up. Twenty years ago a train journey meant passing the time by reading a book and eating a curled up sandwich. Now I email colleagues, exchange documents, download videos or books, or urgently order flowers because I've just remembered a birthday.
Right now I get the sense that the same thing is happening in healthcare. The fact of more and more people and services becoming connected will take us to a new level. And with challenges to cope with like an ageing population and shrinking world healthcare workforce, it's essential that it happens fast. What the end result will look like is unpredictable – few could honestly claim they foresaw exactly what the internet would bring. It should lead to healthcare that's tailored to the patient and highly automated, but most importantly, that is seamless and where possible, delivered remotely. Ever the optimist, I think that will result in more anticipatory care, better management of conditions in the community and fewer hospital visits – things our overburdened NHS yearns for. It might even mean that if you do have an inpatient stay, you can order meals you like in advance. Mind you, I still live in hope that one day I'll get a decent sandwich on a train.
The following two tabs change content below.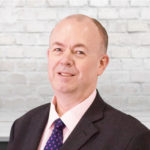 Mark is a specialist in sales and business development. After a long and successful career in IT sales he has excellent connections in the technology and healthcare sectors. Clients value the fact that he understands business from an insider's point of view, having built and run his own technology company. Mark is now focused on growing Highland Marketing, winning new business and developing its future strategy.
Mark has a vast network of contacts within the technology and healthcare industry and he works hard to grow that network on a daily basis. Renowned for his tenacity and his positive outlook, he never gives up, something that clients really value. And it is here, in his second role at Highland Marketing, that he can assist clients with their business development and sales efforts.
"What I offer clients is an extensive network of contacts, and a detailed understanding of the realities of running and developing a business. It's in my nature to communicate whether it's with board members, key decision makers and stakeholders or individual staff. My goal is to understand their needs and offer a solution. And through this I can help build new relationships for our clients, either with potential partners, prospective customers or influential organisations and individuals."
A little about Mark:
Sailing boats – He developed an early love of sailing – a skill he learnt aboard a 58ft captured German World War II yacht called Overlord. In 1982 he attempted to sail the world, but his vessel was nearly sunk in the same storm which prevented TV presenter John Noakes from making a similar voyage.
Selling antiques – Mark learned the gentle art of sales from his dad who had a specialist antiques business in Farnham, Surrey. He remembers his first ever sale, made as a lad in the 1980s, when he got £900 for an 18th century, veneered tilt top hexagonal table.
Mark has a knack of finding ways to make business entertaining as well as profitable, whether it's with client trips to Grand Prix races or deep sea fishing expeditions. If you want a chat about what Highland Marketing can do for you then he'll happily join you for a meeting at your office, or even a round of golf – at which you'll almost certainly win!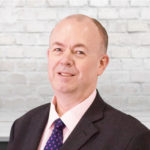 Latest posts by Mark Venables (see all)
Want more articles like this one?
Our free newsletter drops into your inbox every Friday to bring you...
Industry news

Essential analysis
Unmissable interviews

HM blog posts, tips and advice