Show time in Las Vegas
It's my third year attending HIMSS and each year the conference, aimed specifically at the healthcare IT and technology industry, appears more vast. This year, numbers were up again, with more than 39,000 delegates descending on the Venetian Sands Expo Centre, approximately 35 times more attendees than even the biggest health IT conferences in the UK.
Perhaps the slightly more exciting location of Las Vegas drew the crowds in this year, although more likely, it is the continued hype around 'Meaningful Use', the US government's initiative that sees billions of dollars promised to doctors and hospitals to buy and start using electronic medical records (EMR).
Although only around $1 billion was paid out under Meaningful Use in its first year, one of the key themes dominating the conference was the details of the stage two criteria – the criteria the government says must be met to achieve incentive payments.
Perhaps the incentives are something that the UK should consider in order to encourage clinicians to more actively use EMRs. In the US the number of hospitals using EMRs has more than doubled in the last two years, from 16% in 2009 to 35% in 2011.
The talk of Meaningful Use and the Health Information Technology for Economic and Clinical Health Act (HITECH) certainly ensured that there was a sense of the market being alive and business being done at the conference.
But equally as prominent was the theme of innovating to provide healthcare in new, cheaper and more efficient ways.
In tandem with the headlines that have hit the UK this week around the potential for doctors to prescribe medical apps to patients, the buzz around applications and the mobile revolution resounded throughout the conference, with an iPad or a smartphone on virtually every stand.
Yet few had answers to some of the challenges that such devices raise in the healthcare environment such as infection control, privacy and security requirements as well as how to ensure apps were not just a fad.
Dr Wasden, managing director of Pricewaterhouse Coopers said in his session that 26% of apps are only used once and 42% are used only to find health information.
Of course the challenge of mobile working and applications extended onto the theme of the use of the cloud in the healthcare environment. Over the years people have been sceptical of the clouds use in healthcare but it appears that organisations are beginning to adapt to the cloud in order to speed up efficiencies and help manage a growing wealth of information.
One particular area that seemed to have its head firmly in the cloud was that of medical imaging and its ability to help deliver improved real-time access to medical images anywhere and on any device.
With several more healthcare IT conferences in the UK than ever before this year, it will be interesting to see whether the themes in the UK resonate with those in the US, or whether they are just one step ahead.
The following two tabs change content below.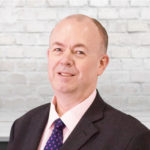 Mark is a specialist in sales and business development. After a long and successful career in IT sales he has excellent connections in the technology and healthcare sectors. Clients value the fact that he understands business from an insider's point of view, having built and run his own technology company. Mark is now focused on growing Highland Marketing, winning new business and developing its future strategy.
Mark has a vast network of contacts within the technology and healthcare industry and he works hard to grow that network on a daily basis. Renowned for his tenacity and his positive outlook, he never gives up, something that clients really value. And it is here, in his second role at Highland Marketing, that he can assist clients with their business development and sales efforts.
"What I offer clients is an extensive network of contacts, and a detailed understanding of the realities of running and developing a business. It's in my nature to communicate whether it's with board members, key decision makers and stakeholders or individual staff. My goal is to understand their needs and offer a solution. And through this I can help build new relationships for our clients, either with potential partners, prospective customers or influential organisations and individuals."
A little about Mark:
Sailing boats – He developed an early love of sailing – a skill he learnt aboard a 58ft captured German World War II yacht called Overlord. In 1982 he attempted to sail the world, but his vessel was nearly sunk in the same storm which prevented TV presenter John Noakes from making a similar voyage.
Selling antiques – Mark learned the gentle art of sales from his dad who had a specialist antiques business in Farnham, Surrey. He remembers his first ever sale, made as a lad in the 1980s, when he got £900 for an 18th century, veneered tilt top hexagonal table.
Mark has a knack of finding ways to make business entertaining as well as profitable, whether it's with client trips to Grand Prix races or deep sea fishing expeditions. If you want a chat about what Highland Marketing can do for you then he'll happily join you for a meeting at your office, or even a round of golf – at which you'll almost certainly win!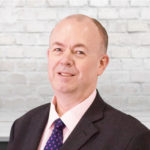 Latest posts by Mark Venables (see all)
Want more articles like this one?
Our free newsletter drops into your inbox every Friday to bring you...
Industry news

Essential analysis
Unmissable interviews

HM blog posts, tips and advice