There is a default nature amongst companies these days to be on every solidified social media platform – Twitter, LinkedIn, Facebook, YouTube… Enthusiasm to be involved is great, but are these default go-to platforms the best home for your valuable content?
We are often caught up with the flock as they are herded onto the next big platform that establishes itself as a solid player. Is it worth spreading your marketing investment in this way without fully understanding the pros and cons, led on by the dangled carrot of yet another social media icon on your website footer?
When you hear the phrase 'online video marketing', what is the first word that jumps into your head? I'm sure most readers of this blog just screamed the word 'YouTube' at their LCD screens. I guess this is a natural reaction due to the reputation and usage of YouTube as the go-to website to watch online videos. But let's not be too hasty.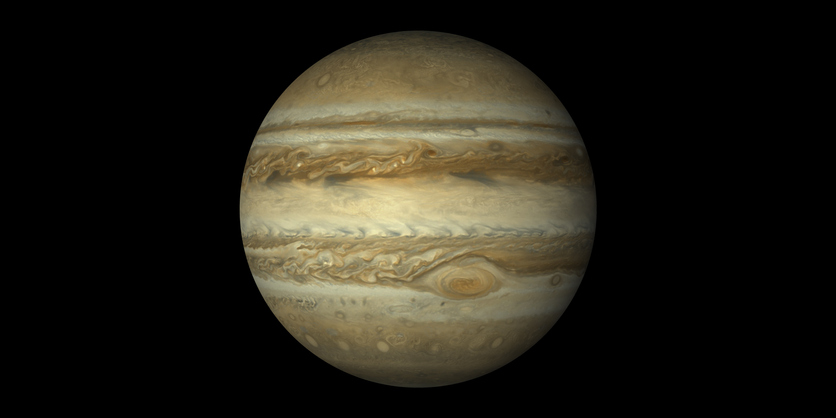 This is Jupiter. Actually, this was Jupiter back on 21st April 2014. It may have changed since then – I've not checked. Jupiter is pretty big – apparently it's the largest planet in our solar system. They say you could fit 1,300 Earths inside it. Why would you want to do that? I don't know. Jupiter has a red spot that you can see in the photo. The reason I introduce Jupiter into this blog is due to a comparison I heard this week at the B2BMarketing Expo at the ExCeL in London, from @MartinRayJones where Jupiter is the video marketing sector, and YouTube is Jupiter's red spot – a small portion of the whole pie. There is so much more to video marketing than just YouTube.
On the face of the it, YouTube simply hosts your video and lets you play it back. It lets you embed your videos on your website. It provides this service for free.
At its heart, YouTube is actually an advertising platform owned by Google. By uploading your videos to the platform, you give Google the ability and permission to sell advertising on top of your content. They can display paid for adverts beside your video, between your videos, within your videos and can even recommend other videos after your video has finished playing. By plastering your content with their adverts, YouTube quickly becomes an incredibly leaky platform for your traffic – giving the user so many opportunities to move away from your site, channel or video.
Now that we have uncovered some of the drawbacks of YouTube, is this really the best setup for your content? Let's say our objective is a direct response campaign to generate leads. Would you be happy to allow a competitor to place a competing advert on top of your printed case studies, or to give them a banner ad within your press releases?
If the benefits and features of alternative video platforms are available within a relatively small budget and could generate just a single successful lead for your company, is it worth the spend in this direction? Cutting edge features such as turnstile email collectors, shown mid-way through your video right at a cliff-hanger moment. Turnstiles capture user data before the video can proceed. How valuable could custom call to actions at the end of your video be? A little investment here could transform your campaign.
Another way to improve your video is to upload platform specific content. Research by Search Engine Journal showed that native videos on Facebook perform better than YouTube embeds. In this example, just by taking the extra step of uploading your video project directly to Facebook, rather than linking to the YouTube upload, would give your video a better chance for gaining interactions and exposure – giving you a higher success rate and returning better value for money to stakeholders.
Why would a company who invests in creating a top-notch, slick and polished video, then allow that content loose on YouTube, rather than tooling up their video to improve its potential goal conversion. Don't lose sight of your objective once your video leaves post production. Are you one of the sheep who are happy to stick with the flock even after the penny drops?
To improve performance of video marketing campaigns, we really need to burst the bubble and think beyond YouTube. Wouldn't we rather see the whole of Jupiter rather than just the red spot? Can we break away from the flock and stand out from the crowd? Allocate our budgets wisely and we could see a notably improved return on our video marketing investment.
The following two tabs change content below.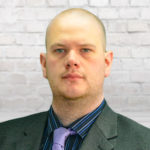 Gregor MacKenzie
Design and Digital Manager
Born and reared in the wild Highlands of bonnie Scotland, Gregor started his working life as a 13‑year‑old "Saturday boy" for a local retailer bagging tatties into 3lb bags. From this strong foothold he decided to follow his heart rather than his "further-education" head and Gregor invested 14 years into the business, growing with it as he grew up himself. As the previous owners stood back into retirement Gregor moved forward and picked up the reins. A normal working day started at midnight leaving for Glasgow Fruit Market, working through the night, morning, afternoon and into the evening. Gregor was involved in every aspect of running a business including development, personnel management and client relations. He loved growing the business and steering it into new markets, networking with many small artisan family businesses as well as multinational suppliers. After many years of hard work invested, national economic pressures made the decision easy to close down the business before it was too late, but it lives on in his heart as the high standard of work he aims to output on a daily basis.
Alongside his daily work Gregor has spent most of his life surrounded by technology. He is at one with IT, specialising in web design and development, IT support and training, programming, coding, photography, stage lighting and sound, video production, IT hardware installation, maintenance and repair to name a few areas of expertise… he can even change the wee square battery in a smoke alarm at a push. Gregor relishes a challenge and will take on any uncharted hi‑tech projects with unmatched enthusiasm and a keen watchful eye.
A little about Gregor:
After a childhood stained by being a stubborn fussy eater, Gregor has flourished as a home cook and can now happily talk about produce, seasonality, trends, techniques and taste combinations until the cows come home. This is an excellent way to distract Gregor if the need arises, or if the cows are late.
Since the mid 90s Gregor signed off his e-mails with a casual 'G' in place of his full name. This allowed Gregor to garner the monikers 'Big G' and 'G'. Gregor takes it as a compliment when referred to by these names.
Gregor's first 'proper' PC was a Packard Bell desktop featuring a Pentium II 233MHz processor, 200Mb hard disk, 32Mb RAM, CD-ROM drive, 3½" floppy drive, 15" CRT monitor, 1 USB, 1 Serial and 1 Parallel port, running Windows 95.
There is a local legend in the glen that on certain nights of the year, when the moon is full and the stars are out, between the clocks falling back and the first cuckoo of Spring, then and only then, Gregor will casually but gracefully pick up his guitar and enjoy a night of heartfelt sing‑song‑ing with a room full of chums. Certainly a night etched with fondness into the annals of their memories, adorned with a post-it note marked "golden".
Gregor enjoys DIY. His most recent project has been the design, evolution, redesign, building and completion of a stoater of a bar-be-cue, with an integrated spit-roast, giant chopping board, magnetic knife rail and an adorable handy wee shelf.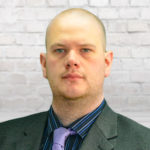 Latest posts by Gregor MacKenzie (see all)
Want more articles like this one?
Our free newsletter drops into your inbox every Friday to bring you...
Industry news

Essential analysis
Unmissable interviews

HM blog posts, tips and advice