Do you plan for success when attending an exhibition?
The autumn event season is only a few weeks away for the healthcare industry, and this gives companies the opportunity they need to make an impression on a health service looking to embrace technology to enhance productivity. It is vital that healthcare suppliers do more than just turn up. They should embrace event marketing if they are going to make the most of the opportunity, argues healthcare sales and marketing veteran, and Highland Marketing CEO, Mark Venables.
Events provide a great opportunity to network with the right people in your market. But for some, it would seem that the idea of 'build it and they will come' takes hold. The stand is built, and you wait for people to drop by.
Just turning up can certainly give you a presence in the right marketplace. There are some good events out there, and great support on offer to exhibitors, to ensure they enjoy a successful occasion.
However suppliers attending events should be looking to meet as many attendees as possible, and putting in some extra effort to event marketing can help ensure that they leave the event with more than just one or two opportuniites to follow up with.
Make sure the right people are invited
The first thing to do is to know which delegates you want to encourage to your stand. Who would be interested in what you have to offer? Who holds the purse strings? Where do they work? Research can unearth this data.
Next you need to be sure you know their needs. What are their pain points? What will be front of mind them at the time of the event? Tailor your messaging to what is top of their mind on the day.
Public relations in advance of the event can show people the great story you have to tell. Make it resonate with their needs at the time, and you are increasing your chances of having a successful show. Do not stop after the show, you need to be constanty in front of your prospects and clients!
Then you need to send out the invites, and the more personalised this can be the better. Email and direct mail can raise awareness of your attendance at the event, as can advertising online. Picking up the phone can even help arrange a meeting.
Stand out from the crowd
Breakfast briefings and fringe events can also help, as can engaging with the organisers to ensure you get your message out on the day itself using advertising and sponsorship.
Of course you have to get the basics right, too. Well-designed printed materials, such as case studies that persuade readers of the value of your product, with a ready smile and easy manner. So-called 'rational' decisions made about B2B purchases are often influenced by 'emotional' connections between the individuals on both sides.
Keep in contact after the event
Once you have established contact at the event, make the most of existing tools to help strengthen the relationship. Follow them on LinkedIn and Twitter; arrange to meet or call again. Set a time and a date because, even if it might not be relevant at that immediate point in time, a need may arise where your services could be required.
Persistence (in a measured way) is a great sales technique, and there are usually a lot of small, helpful things you can do to ensure that the relationship stays positive over weeks, months and even years. Lengthy buying cycles can present challenges, so your relationships with prospects need to last the course.
And above all, have fun. These events are a celebration of the vibrant digital health community in which we can all play a part!
The following two tabs change content below.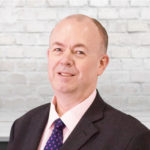 Mark is a specialist in sales and business development. After a long and successful career in IT sales he has excellent connections in the technology and healthcare sectors. Clients value the fact that he understands business from an insider's point of view, having built and run his own technology company. Mark is now focused on growing Highland Marketing, winning new business and developing its future strategy.
Mark has a vast network of contacts within the technology and healthcare industry and he works hard to grow that network on a daily basis. Renowned for his tenacity and his positive outlook, he never gives up, something that clients really value. And it is here, in his second role at Highland Marketing, that he can assist clients with their business development and sales efforts.
"What I offer clients is an extensive network of contacts, and a detailed understanding of the realities of running and developing a business. It's in my nature to communicate whether it's with board members, key decision makers and stakeholders or individual staff. My goal is to understand their needs and offer a solution. And through this I can help build new relationships for our clients, either with potential partners, prospective customers or influential organisations and individuals."
A little about Mark:
Sailing boats – He developed an early love of sailing – a skill he learnt aboard a 58ft captured German World War II yacht called Overlord. In 1982 he attempted to sail the world, but his vessel was nearly sunk in the same storm which prevented TV presenter John Noakes from making a similar voyage.
Selling antiques – Mark learned the gentle art of sales from his dad who had a specialist antiques business in Farnham, Surrey. He remembers his first ever sale, made as a lad in the 1980s, when he got £900 for an 18th century, veneered tilt top hexagonal table.
Mark has a knack of finding ways to make business entertaining as well as profitable, whether it's with client trips to Grand Prix races or deep sea fishing expeditions. If you want a chat about what Highland Marketing can do for you then he'll happily join you for a meeting at your office, or even a round of golf – at which you'll almost certainly win!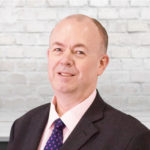 Latest posts by Mark Venables (see all)
Want more articles like this one?
Our free newsletter drops into your inbox every Friday to bring you...
Industry news

Essential analysis
Unmissable interviews

HM blog posts, tips and advice