Health tech comms: fit for 2022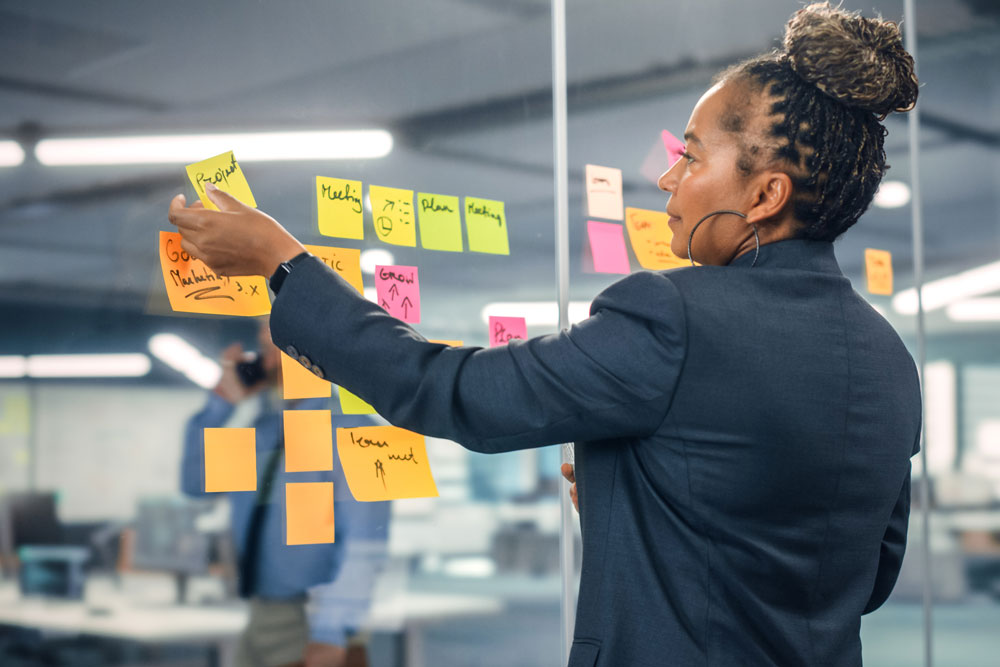 The UK and its health and care services are working through another period of uncertainty. But when the omicron wave of Covid-19 has passed health tech suppliers can expect a 'more normal' 2022. So, they should be thinking now about how their marketing and PR communications can make them ready for whatever's coming, say Highland Marketing founders Mark and Susan Venables.  
As the four nations of the UK went into lockdown this time last year, we noted that it was impossible to make detailed plans for 2021. Covid-19 was just going to generate too many unknowns. Yet, at the same time, we suggested that the broad outlines of the year were reasonably clear.
It looked as if the pandemic would create a difficult spring, and that health and care systems would need the summer to recover, before getting into their usual winter planning. But if the vaccines that were coming on stream could be rolled out effectively, it looked as if the old, the vulnerable, and key workers should be protected by the summer and the rest of the population by the autumn.
On that basis, we argued, health and care organisations and their tech suppliers should be able to plan for a 'more normal' 2022, building on the push for digital in the early days of the pandemic, and preparing for the arrival of integrated care systems, with their remit to join-up care and deliver population health management.
If the omicron variant hadn't arrived on the scene, that scenario would have been pretty much correct: with three caveats. First, the sheer scale of the elective backlog facing the NHS became increasingly clear over the course of the year, as waiting lists rose inexorably by 100,000 a month from April.
Second, progress on remote working, clinics and consultations stalled in the face of a bid to 'recover' the waiting list using traditional methods, and a tabloid backlash against digital first primary care. And third, the Health and Care Bill that will enact the reforms in the Integration and Innovation white paper made slower progress through Parliament than expected, putting the start date for ICSs back to July.
Addressing the backlog: communications for a maturing market
So, what has that meant for health tech suppliers, and how should they now be approaching 2022? Well, there is clearly a significant new opportunity in solutions to address the backlog.
That might mean data packages to help health and care systems manage waiting lists safely, systems to increase physical capacity (for example by reducing the need for outpatient appointments and follow-ups), or software to support patient flow through theatres and wards.
NHS England recognised this in its annual 'to do list' for the health service, the operational priorities and planning guidance, which says there will be a significant expansion of 'virtual wards' and 'hospital at home' projects. The task for established suppliers will be to show how their systems can be adapted or extended to help – at scale.
However, this is an area in which we have seen innovators looking to disrupt the market. Last autumn, Highland Marketing was invited to work with a number of companies looking to bring solutions to the UK that have proved their worth in other, northern European markets.
In communications terms, they face an interesting challenge. How to persuade health and care organisations that might have some, basic IT in place to swap first generation technology for second generation solutions for the first time?
To succeed, we think they'll need to look beyond the traditional health tech shows and media, to find publications that are interested in writing about innovative companies in an evolving market, and to use content that can create a buzz about their offers in paid and sales campaigns.
Making the case
Second, the health tech industry needs to take that 'techlash' seriously. There needs to be some collective thinking about remarking the case for IT as a practical source of innovation to policy makers, healthcare organisations, patients and users.
Individual suppliers also need to demonstrate that they are good organisations to work with. After almost two-years of dealing with the pandemic, the NHS is burned out, and neither managers nor clinicians have the time or energy for generic sales pitches. They're looking for suppliers that want to work in partnership with them on solutions backed by solid evidence that they can help them to manage the pressures they are under.
When it comes to marketing and PR communications, that means it's going to be more important than ever to focus on the benefits of technology; and to get your customers to tell your story. Yes, they'll be busy, but we've always found if you have a good, working relationship, they'll step up to spread the word about success.
We also think that companies are going to need to think about how they can help services to make the case to patients and users that digitally enabled pathways can deliver a better experience than traditional pathways. Increasingly, we're advising clients to think about how they can use social media to tell user's stories on the platforms that other users use.
Preparing for ICSs
Finally, while there has been something of a hiatus in setting up ICSs, there is no doubt that they are going to happen at some point and in some form, so health tech needs to be ready with the shared care records, analysis, and care co-ordination tools that they will need.
This is another area in which we have already seen a lot of activity. We are advising new groups on branding and marketing strategies that will enable them to reach not just digital leaders, but ICS and primary care leaders.
Again, we're advising that might mean looking beyond traditional health tech conferences and media and finding ways to engage directly with decision makers. Modern, digital approaches to thought leadership and case studies can be a good option, which means podcasts and webinars that can be backed by written and social content.
Social responsibility and climate change
A final thought is that, despite the pandemic, the NHS became much more focused on the climate change crisis and the impact of its operations on local communities last year, and these will become strong themes for 2022.
We're already helping clients to put together climate action and social benefit statements for procurements and to publicise the work that they are doing to attract new audiences, including the young staff that they need to attract in a super-competitive jobs market.
As of April, NHS England says 10% of contract value will be assigned to action on climate in procurements, and while ICSs will be looking for evidence that companies are giving back to their communities as they get into working with local authorities at 'place' level.
The omicron variant may have prolonged the Covid-19 pandemic, but the social value and climate heating agendas are the real, big challenges of our generation. The NHS is acting on them, and health tech suppliers need to be ready to respond with strategies, good stories, and effective strategies for communicating them.
Five top tips for marketing and communications in 2022
Plan, but recognise that the market is changing, and plans will need to change with it. The health tech market in the UK is, finally, maturing, and innovators are arriving to disrupt important segments of it. Have a strategy that is subject to quarterly or even monthly review. That way, ideas that are not working can be stopped or suspended and resources transferred to other channels. 
Keep up marketing, PR and communications activity. Health tech needs to remake its case as a source of practical innovation; and healthcare needs to hear that message. If you have a good story to tell about your products, services, and customer successes, tell it.
Make sure you are ready for any opportunities that arise – whether that's to contribute to a policy debate, put your company on a new framework contract, or respond to a local procurement. Review your messaging, make sure your website is up to date, commission professional collateral and case studies, and be visible on social media.
Demonstrate that you are a credible company to work with. The government and the NHS at a national level are starting to drive hard on climate change, and ICSs will be looking to work with vendors that can prove they take an ethical approach, have a diverse workforce, and can deliver social value to places and communities.
Don't just do what you have always done. Think carefully before committing resources to activities that might have worked in the pre-Covid world but might not work in the 'new normal'. Also, remember that we live and work in an increasingly social world, so think how any activity that you undertake can be replayed onto social media platforms that can deliver important new audiences.
The following two tabs change content below.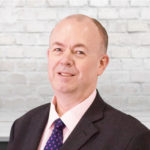 Mark is a specialist in sales and business development. After a long and successful career in IT sales he has excellent connections in the technology and healthcare sectors. Clients value the fact that he understands business from an insider's point of view, having built and run his own technology company. Mark is now focused on growing Highland Marketing, winning new business and developing its future strategy.
Mark has a vast network of contacts within the technology and healthcare industry and he works hard to grow that network on a daily basis. Renowned for his tenacity and his positive outlook, he never gives up, something that clients really value. And it is here, in his second role at Highland Marketing, that he can assist clients with their business development and sales efforts.
"What I offer clients is an extensive network of contacts, and a detailed understanding of the realities of running and developing a business. It's in my nature to communicate whether it's with board members, key decision makers and stakeholders or individual staff. My goal is to understand their needs and offer a solution. And through this I can help build new relationships for our clients, either with potential partners, prospective customers or influential organisations and individuals."
A little about Mark:
Sailing boats – He developed an early love of sailing – a skill he learnt aboard a 58ft captured German World War II yacht called Overlord. In 1982 he attempted to sail the world, but his vessel was nearly sunk in the same storm which prevented TV presenter John Noakes from making a similar voyage.
Selling antiques – Mark learned the gentle art of sales from his dad who had a specialist antiques business in Farnham, Surrey. He remembers his first ever sale, made as a lad in the 1980s, when he got £900 for an 18th century, veneered tilt top hexagonal table.
Mark has a knack of finding ways to make business entertaining as well as profitable, whether it's with client trips to Grand Prix races or deep sea fishing expeditions. If you want a chat about what Highland Marketing can do for you then he'll happily join you for a meeting at your office, or even a round of golf – at which you'll almost certainly win!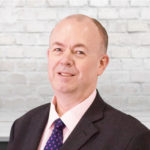 Latest posts by Mark Venables (see all)
Want more articles like this one?
Our free newsletter drops into your inbox every Friday to bring you...
Industry news

Essential analysis
Unmissable interviews

HM blog posts, tips and advice