The government's new communications plan has a focus on public health, prevention and reducing NHS demand. But is something missing? Matthew D'Arcy asks the question.
Keeping people well and avoiding costly episodes of care will be essential if NHS England's Five Year Forward View is to be realised. So it should come as little surprise that a new government wide communications strategy released this week considers aspects of public health, prevention and reducing demand, when it comes to its focus on health.
It is true: effective communication can be very important in encouraging people to stay healthy, to take flu vaccines and to become involved in their care.
But is there something bigger that communications teams can do to really make a difference to health and care services at a time when the sustainability and the very survivability of the NHS is being fought for?
Lord Rose, who released his review of NHS leadership only days before the new communications plan from the Cabinet Office, would certainly appear to think so. In his 68 page review, Lord Rose makes the very clear point that before any of his recommendations can be considered, a single service-wide NHS communication strategy is needed to cascade good (and sometimes less good) news and best practice to NHS staff, trusts and clinical commissioning groups.
His pre-condition is simple, yet crucial. Communicators have a vital role to play in helping services across health and care to join-up and learn from each other.
How many pockets of fantastic innovation and excellence in care remain in the confines of individual wards or surgeries? And just how many brilliant ideas, if spread across the NHS, could save many lives, reduce the need for operations and admissions, prevent illnesses and enable people to live better for longer?
Communication must not only focus outwardly to patients and public health prevention initiatives, but also work inwardly within the NHS, so that ideas and ground-breaking approaches can penetrate departmental, organisational and care boundaries.
"The NHS needs a collective vision," says Lord Rose. "A federation as large and plural as the NHS cannot afford to be disjointed. It must think collectively and act locally. The NHS is full of very good people, but it must do more to communicate and share good practice, celebrate success and foster a united ethos. There should be a concentrated effort to create a communications strategy in order to do this. Focusing on the positives within the NHS will bring up and drive out the negatives. A collective effort depends on a collective understanding."
NHS organisations and the people within them do wonderful things every day. Making sure these achievements are scaled and realised in the most impactful way requires as many people as possible knowing about them.
The following two tabs change content below.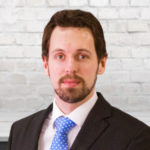 Matthew D'Arcy
Matthew has accumulated a wide range of experience in the media. A journalist and former editor who has also worked in PR and marketing, Matthew is well placed to help clients develop successful communications programmes.
His most recent media experience has involved following healthcare and public sector technology developments closely, on which he wrote daily news and features for both print and online titles.
Prior to that he was the editor of several influential specialist publications read by tens of thousands of people.
Matthew has specialised in areas including politics, public services, technology, defence, international development and e-government and has experience interviewing and commissioning high profile figures ranging from Cabinet level government ministers through to senior company executives and even heads of the armed forces.
He has strong writing skills, a solid understanding of what journalists are looking for and professional experience in the social media environment, having managed accounts followed by thousands of users, ranging from senior civil servants to leading politicians.
Prior to becoming a journalist he worked in PR and marketing, building online marketing strategies, conducting marketing research and achieving regular positive media coverage for employers.
"Achieving a strong media presence places a business in a position of authority. Those who get their comments published are the experts – they are the people the market should turn to for the answers."
A little about Matthew:
In his spare time Matthew is passionate about photography. He has performed in contemporary theatre and community arts projects. His interests include travelling, cooking and live music. He is fascinated by politics, holds a master's degree in international history, and attempts to row with his local boat club whenever he has the opportunity.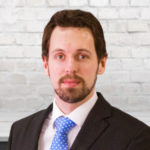 Latest posts by Matthew D'Arcy (see all)
Want more articles like this one?
Our free newsletter drops into your inbox every Friday to bring you...
Industry news

Essential analysis
Unmissable interviews

HM blog posts, tips and advice