When it comes to the NHS, Google doesn't have all the answers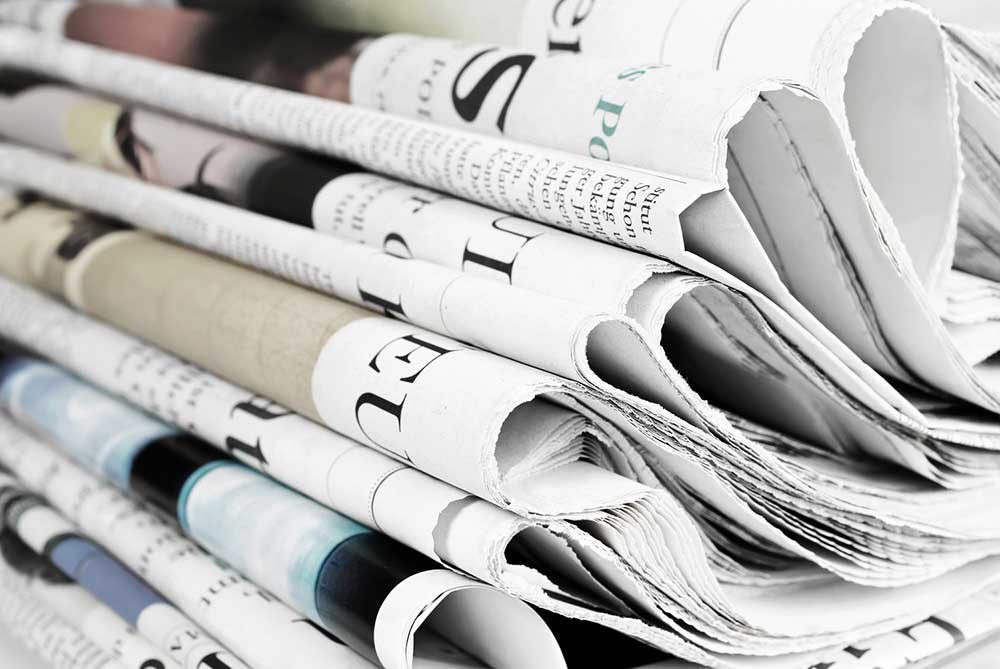 Big consumer brands can easily dominate national headlines – even when it comes to healthcare. But is it fair for the media to overlook smaller firms; and how can they get a share of the limelight for their important innovations? Matthew D'Arcy asks the questions.
Headlines can be a frustration for smaller firms. They may have worked hard to develop a new product or service and to secure launch customers, only to see a big brand launch an almost identical idea to thunderous media applause.
Let's take an example. Google's artificial intelligence company, DeepMind, has had a particularly mixed string of positive, and not so positive coverage in the media because of its relationship with the NHS.
But when it first announced it would be working with the Royal Free Hospital in London to tackle acute kidney injury, admiring headlines quickly spread across the nationals.
The Guardian reported on how Google was working with the NHS. The Telegraph told readers DeepMind was working with doctors to "create an app that could save your life". And even the BBC, which is supposed to avoid plugging companies and products, led with a headline on the NHS using Google technology to treat patients.
Star power
It's easy to understand why the story 'had legs' as they say in the business. Google is a household name. People are interested in its next big idea. The NHS is always news. Put the two together, and you've got a story that is going to be read.
However, what none of those stories mentioned was that Google is not moving into a new space. Electronic systems that allow observations to be collected at the bedside, and that go on to calculate 'early warning' scores if a patient is at risk, have been around for some years.
Specialist publications like Computing, DigitalHealth.net, Clinical Services Journal, Computer Weekly and many others, recognised at least a year earlier how Western Sussex Hospitals NHS Foundation Trust had been working with Patientrack, one of a number of UK-based healthcare technology companies, to achieve very similar ends.
Punching up
As an active participant in the communications industry, I am a firm believer in the value of the media to spread important best practice and innovation in healthcare; which certainly needs it. But it can feel as if national news agendas are not as balanced as they could be when it comes to deciding what innovation to cover.
So how do we shift news judgement so papers and broadcasters don't just go to the tech giants, and secure a stronger presence for smaller, sometimes more innovative firms?
One approach is just to get yourself into journalists' contact books. Let's take an example from a different sector. Ryanair's Michael O'Leary might be considered a master at punching above his weight in the media.
Having sat on the BBC Breakfast couch an inordinate amount of times to tell viewers about the airline's consistently low prices, he has achieved something few larger rivals manage. Even in the same week as this blog, Ryanair has again appeared as a lead BBC story for its low fares.
That doesn't mean to say that companies need to enact PR programmes as outrageous as Ryanair's. Success for people like O'Leary is only partly down to the fact that they make themselves controversial; just as importantly, they make themselves available.
Healthcare technology companies can learn from this approach. Making the life of journalists easy, by making yourself available as an expert commentator when the right story breaks – which means when they need you – can be key. Even simple things, like making sure you're not away or stuck in meetings when a press release goes out can make the difference between getting your story covered and not covered.
Content with content in it
At the same time, though, you must have something interesting to say. Too many companies in healthcare communicate the same generic message, to the extent that it is almost meaningless – "our solution will make information available to improve outcomes".
Journalists need to know what you will add to their story, and that your comments will mean something to their readers. Which means you need to think about who those readers are. Going back to the professional press' coverage of the AKI work at Western Sussex, tech websites wanted to know how easy other trusts would find it to deploy the system, while clinical ones wanted to know what it meant for clinicians.
The nationals will be looking for the bigger picture. So if you can't sell them the excitement of being Google, at least be ready to explain why the NHS needs new ways of tackling cancer, diabetes and other serious illnesses, or why it might not survive without embracing technology.
Make your comments meaningful. Demonstrating metrics and evidence can be key in achieving coverage. I've worked on stories that have spread across national newspapers, prime time television, tabloids and specialist press with resounding positive headlines, simply because the right statistic, on the right patient facing issue, was available.
And use your customers. Have doctors and nurses used your technology to spot cancer earlier, to reduce mortality rates, to cut admissions, or to cut A&E waiting times? Put your customers in the limelight and get them to shout out to the rest of the NHS what can be achieved for patients.
Facebookability
One final point, for this post at least: remember that the media is changing. The shift from print and broadcast to electronic and now social media has had a huge impact on its business model. Even 'Aunty' BBC wants to get its stories shared on Facebook and distributed on Twitter.
So, without biting any hands that feed, think about helping to create headlines that are attention grabbing and 'Facebookable'; which means personal.
The NHS is now more reliant on innovative technologies than ever before to deliver the best care for patients, start to predict and prevent serious illnesses, and most importantly, survive into the future.
I think national media outlets need to think more carefully about what they count as newsworthy when it comes to writing about innovation. They need to think beyond the big guys like Google. They need to pay more attention to SMEs. They need to think that what is happening at one trust may impact on others.
But it's not all one way. Communications professionals like myself need to help SMEs to help journalists do that; which means getting into their contacts books, working up good things to say that will resonate with their readers, and thinking about supporting their publications.
There are many amazing, life changing and life- saving examples of technology being used in the NHS. Between us, we need to make sure people know about them.
The following two tabs change content below.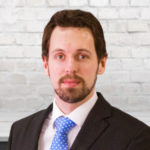 Matthew D'Arcy
Matthew has accumulated a wide range of experience in the media. A journalist and former editor who has also worked in PR and marketing, Matthew is well placed to help clients develop successful communications programmes.
His most recent media experience has involved following healthcare and public sector technology developments closely, on which he wrote daily news and features for both print and online titles.
Prior to that he was the editor of several influential specialist publications read by tens of thousands of people.
Matthew has specialised in areas including politics, public services, technology, defence, international development and e-government and has experience interviewing and commissioning high profile figures ranging from Cabinet level government ministers through to senior company executives and even heads of the armed forces.
He has strong writing skills, a solid understanding of what journalists are looking for and professional experience in the social media environment, having managed accounts followed by thousands of users, ranging from senior civil servants to leading politicians.
Prior to becoming a journalist he worked in PR and marketing, building online marketing strategies, conducting marketing research and achieving regular positive media coverage for employers.
"Achieving a strong media presence places a business in a position of authority. Those who get their comments published are the experts – they are the people the market should turn to for the answers."
A little about Matthew:
In his spare time Matthew is passionate about photography. He has performed in contemporary theatre and community arts projects. His interests include travelling, cooking and live music. He is fascinated by politics, holds a master's degree in international history, and attempts to row with his local boat club whenever he has the opportunity.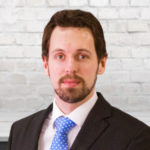 Latest posts by Matthew D'Arcy (see all)
Want more articles like this one?
Our free newsletter drops into your inbox every Friday to bring you...
Industry news

Essential analysis
Unmissable interviews

HM blog posts, tips and advice