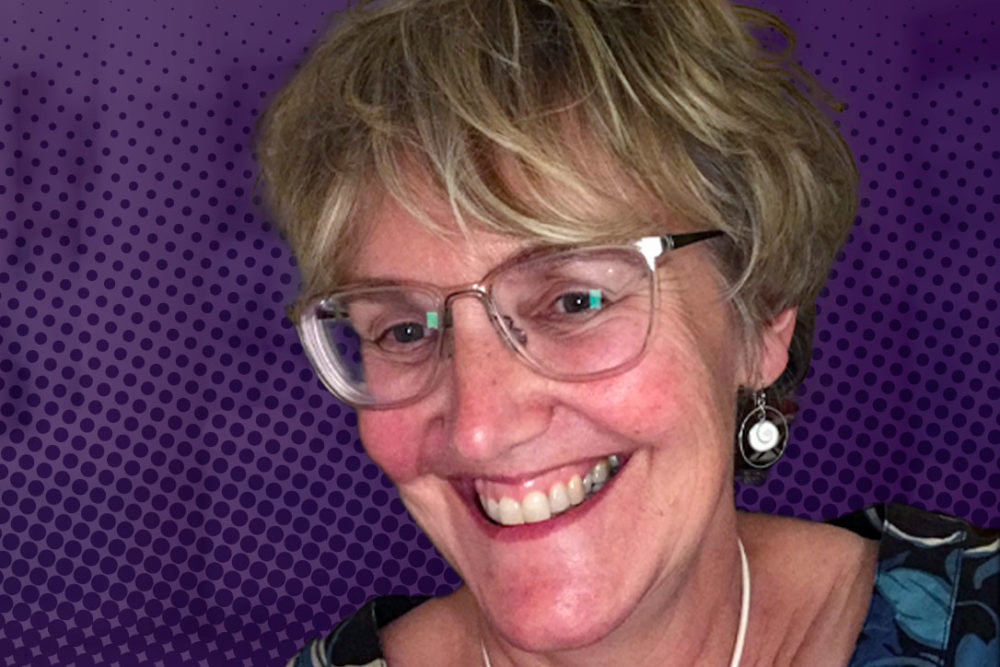 Nicola Haywood-Alexander, an experienced NHS chief information officer and co-founder of Tech4CV19, joins the expert group that advises the health tech agency and its clients
Highland Marketing has welcomed a new member to its advisory board of respected NHS IT leaders and health tech industry professionals.
Nicola Haywood-Alexander, a chief information officer and digital transformation adviser, who has worked in both the NHS and the wider public sector, has joined the expert group that provides advice to the health tech agency and its clients.
Nicola is also co-founder of Tech4CV19, a volunteer group of digital health and care leaders working with industry bodies to make sure tech companies can support the health service through the coronavirus emergency.
One of the advisory board's current concerns is how to maintain the NHS and care sector 'pivot to digital' during the Covid-19 crisis as it starts to resume routine activity, and Nicola will bring a fresh perspective to its debates.
Susan Venables, co-founder and client services director at Highland Marketing, said: "We met Nicola through our own involvement with Tech4CV19 and were immediately impressed by her commitment and determination to make a difference to the NHS.
"Tech4CV19 is looking to identify the role that tech can play in supporting the health and care system and to make sure that companies with innovative solutions can put them in front of policy and decision makers.
"That aligns perfectly with Highland Marketing's long-standing ambition to find "health tech to shout about" and to communicate it to the NHS. We are looking forward to working with Nicola as the service emerges from the Covid-19 crisis and looks to reset, not just to recover, for the future."
Nicola was CIO at Portsmouth Hospitals NHS Trust prior to her recent decision to embark on healthcare entrepreneurial activities to help move digital transformation at pace in the area of greater need. She has spent most of her NHS career in Yorkshire, where she was digital director at South Yorkshire and Bassetlaw integrated care system, and CIO at Sheffield Health and Social Care NHS Foundation Trust.
Before moving into the NHS, she worked in the higher educational and research, local and regional government and engineering sectors
Nicola said: "This will be a great opportunity to engage with other colleagues and contribute to the thinking and understanding, and to shape the new direction digital healthcare is taking. I'm especially keen to maintain momentum around designing and delivering solutions that are patient centric and data driven.
"Highland Marketing is the most influential PR and marketing company in the sector, so I had no hesitation in accepting the invitation to join its advisory board. I am sure it will be a great vehicle for promoting those discussions and helping to shape future thinking."
The Highland Marketing advisory board meets regularly to discuss issues around healthcare IT. It also acts a sounding board for the agency's content, marketing and PR teams and for strategic clients.
ENDS
About Highland Marketing
Highland Marketing is an integrated communications, PR and marketing consultancy with an unrivalled reputation for supporting UK and international health tech organisations. Highland Marketing is dedicated to supporting the diffusion and adoption of innovation across health and social care, and over nearly 20 years has built a reputation for being the go-to agency for vendors and their customers. Highland Marketing is expert in market strategy planning, research, branding, messaging, content marketing, PR, social media and scales acceleration.
About the Highland Marketing advisory board
The Highland Marketing advisory board is: Jeremy Nettle (chair), formerly of Oracle and techUK, Cindy Fedell, chief digital and information officer at Bradford Teaching Hospitals NHS Foundation Trust, Andy Kinnear, former director of digital transformation at NHS South, Central and West Commissioning Support Unit, Ravi Kumar, health tech entrepreneur and chair of ZANEC, Andrena Logue, consultant, Experiential HealthTech, and James Norman, healthcare CIO, EMEA, at DellEMC.
Website: www.highland-marketing.com Twitter: @HighlandMarktng
Media contact
Tia Dissanayake​, Highland Marketing
+44 (0)208 1031 010
tiad@highland-marketing.com 
Want more articles like this one?
Our free newsletter drops into your inbox every Friday to bring you...
Industry news

Essential analysis
Unmissable interviews

HM blog posts, tips and advice
Press coverage