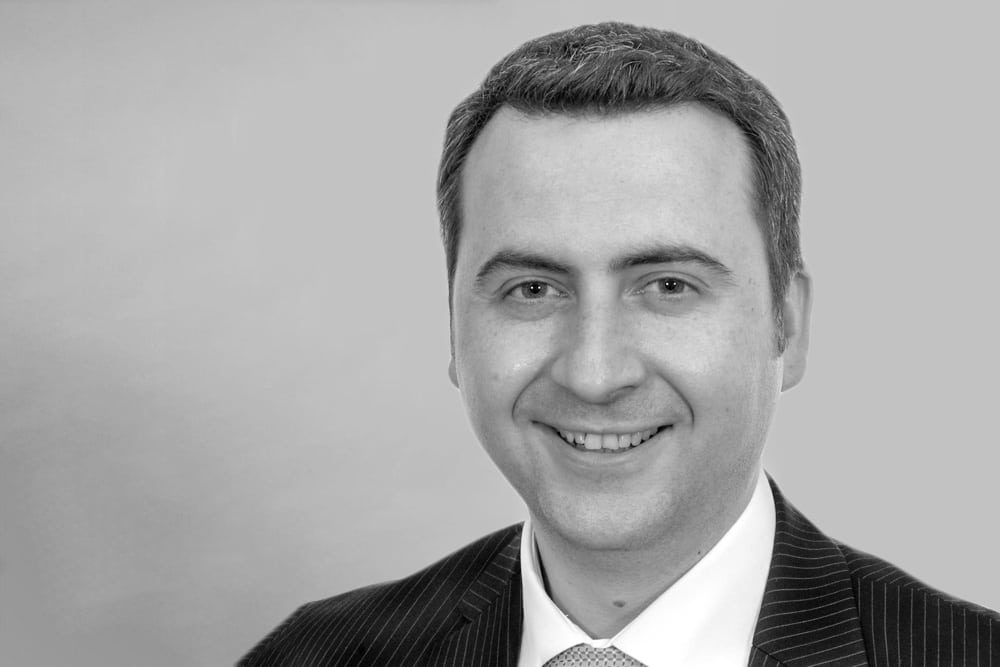 EMC CIO and former NHS IT director James Norman to provide PR and marketing agency with insight into evolving healthcare technology market
London – 12th January 2016 – Healthcare IT heavyweight James Norman has joined the industry advisory panel of well renowned healthcare PR and marketing agency Highland Marketing.
Currently UK Public Sector chief information officer for EMC, and former Director of IM&T at the Royal Liverpool and Broadgreen University Hospitals NHS Foundation Trust, Norman brings over 20 years' experience within the NHS and Department of Health to the agency, which he will support by providing unparalleled insight into the evolving healthcare technology landscape.
"As the NHS embraces more technology-enabled care to deliver its services to its staff and the public, it needs to market and communicate more than ever," said Norman. "I aim to support the experienced team at Highland with my knowledge of healthcare and its technology requirements so that they can best support its ever-growing client base."
The highly-regarded CIO joins a panel that includes Jeremy Nettle, healthcare director and global client advisor, Oracle, NHS business intelligence and transformation manager Simon Rollason, technology entrepreneur Ravi Kumar and practicing GP Kerry Mathewson.
Highland Marketing is a full-service marketing agency working with public and private clients across healthcare including Oracle, IMS MAXIMS, Elsevier, NHS Shared Business Services, Patientrack, Orion Health, Royal Liverpool and Broadgreen University Hospitals NHS Foundation Trust and UK-CRIS.
"We look to our advisory panel to share their knowledge of the healthcare and technology markets," said Mark Venables, CEO of Highland Marketing. "James is well-known across both for his experience and his achievements, and we warmly welcome what he can bring to the growing team at Highland."
Norman has picked up repeated accolades throughout his career, including being named as Healthcare IT champion of the year in 2011 by EHealth Insider (now called Digital Health.net). He was also the winner of Outstanding work in IT-enabled Healthcare in 2012 and thought leader of the year in 2013 and is one of the current 50 most influential leaders in the field of Data on Information Age's "The Data 50" for 2015/2016 list. Throughout his career, James has built up a reputation for pushing the boundaries of technology for the benefit of patients.
James joined EMC as the UK&I healthcare development director in 2014 before being appointed as the UK Public Sector CIO for EMC in January 2015. James has been a strong advocate for the use of technology in helping to change and shape public services. As a vocal and high profile CIO, James is rarely out of the news in his efforts to influence central government and government departments, to invest in new open and collaborative technologies, to engage with citizens and build trust through transparent working practices.
James has been involved in the preparation of a number of publications and research papers including Sustaining Universal Healthcare: Making better use of information, and the Future of Government Digital Services. He has a regular blog on the benefits of technology at www.Thoughtfeast.co.uk/author/james/ and tweets at https://twitter.com/JamesTnorman.
-Ends-
Notes to editor
About Highland Marketing
Founded in 2002, Highland Marketing are specialists in developing and delivering tailor-made and flexible PR, marketing and communications solutions specifically for the healthcare sector.
It operates in the UK and internationally and has a detailed understanding of the healthcare market. The company has a dedicated team of skilled and experienced people all with considerable knowledge and experience within their field. It also offers customised business development support geared to help grow client sales.
For further information contact Mark Venables on +44 (0) 7973 172894 or markv@highland-marketing.com or visit www.highland-marketing.com
You can also follow Highland Marketing on LinkedIn and Twitter.
Media contact
For further information contact:
Joanne Murray, Highland Marketing
Phone: +44 (0) 1877 339922
Email: joannem@highland-marketing.com
Want more articles like this one?
Our free newsletter drops into your inbox every Friday to bring you...
Industry news

Essential analysis
Unmissable interviews

HM blog posts, tips and advice