How Highland Marketing helped ANCILE Solutions to break into the UK health tech market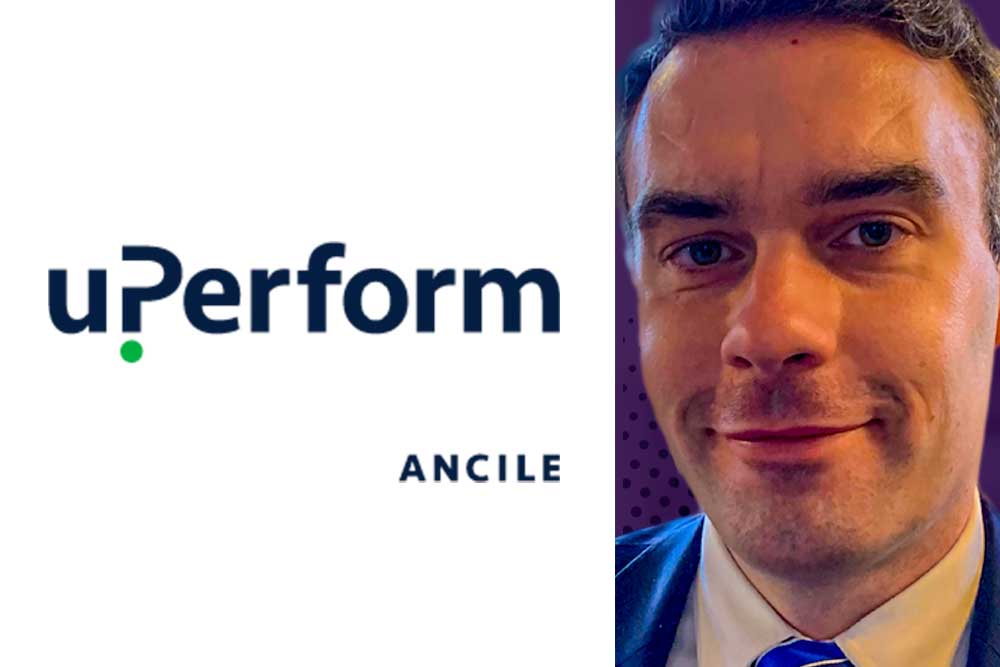 Highland Marketing works with many US companies looking to make an impact in UK healthcare. When ANCILE Solutions wanted to launch its pioneering electronic learning and support solution, uPerform to the market, it turned to Highland Marketing.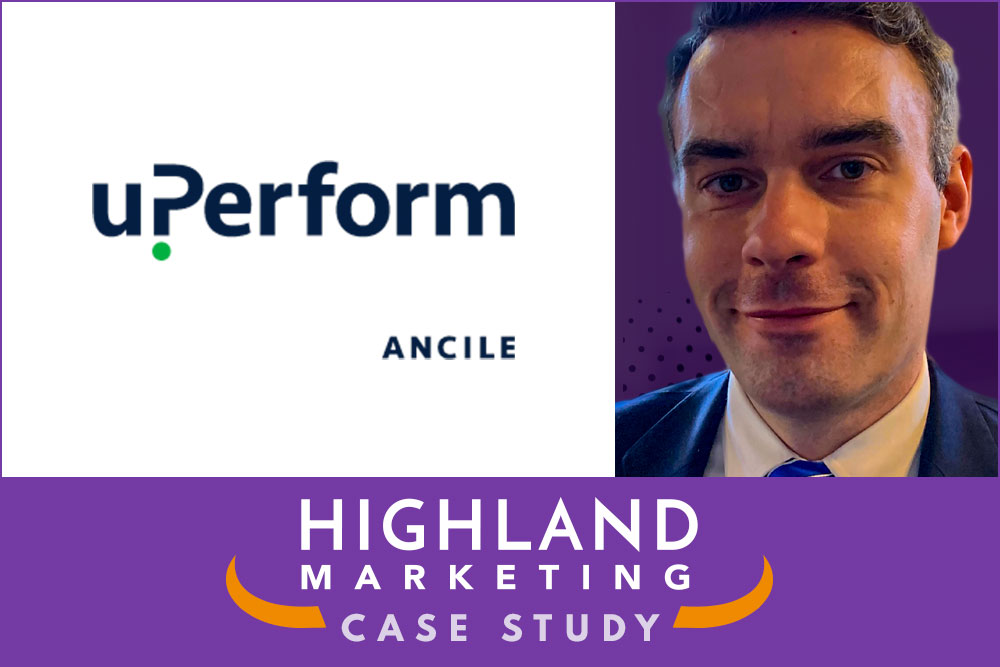 uPerform is already being used to support electronic patient record adoption in hospitals across the US. The company needed help to rapidly raise awareness and generate leads for its training platform in the UK. Johnathan Pascall, EMEA sales director for ANCILE Solutions explains.
Tell us something about ANCILE Solutions and uPerform
uPerform from ANCILE Solutions is an 'electronic performance support solution'; it is software that can improve the user adoption and performance of major IT systems. It does that by integrating with software, including electronic patient records, to deliver in-app learning support to people when they need it.
uPerform is used by more than 4,600 global customers, including half of the Fortune 100. It is helping to drive user adoption in more than 200 of the world's leading business and healthcare applications, through support for onboarding, continuous learning, process compliance and change management.
What did ANCILE want to do with uPerform?
ANCILE had already seen a positive response to uPerform in the US healthcare market, so we wanted to bring the solution to Europe. That meant we were introducing a new concept and new way of doing things, which is always a challenge, but particularly difficult in healthcare where customers, understandably, want to be sure that new solutions are safe and effective before adopting them.
So, our challenge was to raise awareness, starting in the UK market initially. We wanted to get ANCILE, its solutions, and the business case known in the market as quickly as possible. On a more granular level, we wanted to generate some leads as soon as possible. We turned to Highland Marketing for support.
Why did you turn to Highland Marketing?
I had heard of Highland Marketing from previous experience working in this sector. I had seen their work for other, well-known healthcare IT companies, and it seemed to be of very high quality. When I realised I would need marketing agency support to amplify my efforts, I had no hesitation in going straight to Highland Marketing.
What services did Highland Marketing deliver for you?
In three months, Highland Marketing has delivered an awareness and lead generation programme for the UK healthcare market through PR, content and sales acceleration. This has involved: creating a set of market-specific messages; content for a UK healthcare-specific landing page; PR activity through a press release, media engagement, and two pieces of content; social media strategy and management; and sales acceleration to generate interest and leads.
What has been the outcome?
The sales acceleration has been a huge time saver for me. It has been very effective and has helped ANCILE get in front of the right people at the right time. Highland Marketing has experienced people doing the work; its sales acceleration team has good contacts and the people working on this project understand the solution and the business case.
Most importantly, it has led to several leads, including a conversation with a prospect that is massively enthusiastic about the solution. The chief information officer we are talking to had already recognised that his organisation has issues around training and user proficiency with its EPR. He had visualised a solution: but did not know it existed until the sales acceleration team got in touch.
The press release and articles have also been very good, and I know people are reading them because I get phone calls and emails from people who are referencing them. The messaging has been very useful in helping to inform those articles. It has also helped to support our internal work, enabling us to add market perspective and use the right form of words for the brochures, collateral and presentations we have developed.
What has it been like to work with Highland Marketing?
Highland Marketing know the UK healthcare market better than any other agency. I don't think there is anyone else that does what Highland Marketing does when it comes to healthcare IT.
Your NHS knowledge is huge and working with Highland Marketing is really pleasant. You are real people that my team and I can talk to, and you are easy to work with. We have the same feedback from my colleagues from the US; we all enjoy working with the team.
Highland Marketing is very responsive to what we have asked for, and it goes to great pains to work out what it is that we think we want, and to turning it into reality. From start to finish, the quality of the work has been exceptionally high.
What comes next with Highland Marketing?
We are planning to expand a similar campaign across parts of continental Europe, and possibly in the Middle East following that.
What would you say to others considering using an agency to support their PR and marketing?
If you work in healthcare IT, and you need some marketing support, as far as I am concerned, there's only one option and that's to work with Highland Marketing.
Key points:
uPerform by ANCILE Solutions is an electronic performance support solution that aids user adoption and proficiency with IT systems, such as electronic patient records. It works with several healthcare providers in the US and is accessible through the Epic App Orchard.
The organisation chose to work with Highland Marketing to aid market entry into Europe, with an initial focus on the UK.
Having rapidly raised awareness and generated positive interest and leads, ANCILE Solutions is now exploring further market development in other European countries, with a view to expanding this to the Middle East.
Services and value:
The Highland Marketing services that ANCILE Solutions used are: strategic messaging; web content development; PR content creation and media liaison; social media strategy and management; sales acceleration; and proactive press office.
ANCILE Solutions came to Highland Marketing for: its reputation in the marketplace; its insight into the healthcare IT market; and the quality of what it has provided to others in the market.
In just three months, Highland Marketing delivered all of the services listed above, helping to provide extensive awareness and engagement for ANCILE Solutions within the UK's healthcare IT community.
Contact us
Highland Marketing is an integrated communications, PR and marketing consultancy supporting UK and international health tech organisations. Over 22 years we have built a reputation for being the go-to agency for vendors and their customers. Talk to us about market strategy, research, branding, messaging, content marketing, PR, social media and sales acceleration.
Want more articles like this one?
Our free newsletter drops into your inbox every Friday to bring you...
Industry news

Essential analysis
Unmissable interviews

HM blog posts, tips and advice