Earlier this week, health writer Roy Lilley leaked the long awaited risk register, which the government had fought a six month campaign against being made public.
Not surprisingly the register listed a number of potential risks that could see the NHS reforms lead to a loss of financial control and reduced productivity across the board.
But perhaps what many are surprised to see alongside risks such as design and implementation, is that technology and informatics are listed as three out of the 43 total risks on the register. In addition to this they are noted for their importance in ensuring the effective redesign of services overall.
The top risk categorised as 'system design' identifies that the 'policy design for some aspects of the future organisation is incomplete, for example the future design of informatics comes too late to feed into the overall definition/architecture of the health bill.'
In addition to technology's role in system design being a risk, the other key points relate to transitioning contracts and failing to secure basic IT infrastructure and tools as well as questioning how IT will support the new system.
In this context, the register's over-arching concern is that following the reforms there will be new organisations with IT systems to support them rather than the transactions between them needed to support a joined up and integrated healthcare system.
It says this means there is a risk that "the enormous potential of informatics (the knowledge, skills, processes and technology which enable information to be collected, managed, used and shared to support the delivery of health and care and to promote health and well-being) is not sufficiently taken into account in the system design."
One of the other interesting areas that is deemed a risk (interesting because the register was collated in September 2010 before the formal announcement to dismantle the National Programme for IT) is the obvious fear that the health bill could result in another type of national contract such as an 'ICT Managed Service Contract' that would have to be 'superimposed' to aid the transition through 2012.
The fact that IT is considered a risk in itself could probably be viewed as a negative thing. However, while each of these risks are valid, the reality that technology and informatics are referenced consistently throughout the register highlights how much the importance and profile of technology has been raised within the health service over the past couple of  years.
Just a few years ago, IT and technology was considered a nice to have and now it is an integral part in aiding service redesign and transition during the reform as well as supporting healthcare professionals and patients moving forward.
The following two tabs change content below.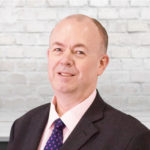 Mark is a specialist in sales and business development. After a long and successful career in IT sales he has excellent connections in the technology and healthcare sectors. Clients value the fact that he understands business from an insider's point of view, having built and run his own technology company. Mark is now focused on growing Highland Marketing, winning new business and developing its future strategy.
Mark has a vast network of contacts within the technology and healthcare industry and he works hard to grow that network on a daily basis. Renowned for his tenacity and his positive outlook, he never gives up, something that clients really value. And it is here, in his second role at Highland Marketing, that he can assist clients with their business development and sales efforts.
"What I offer clients is an extensive network of contacts, and a detailed understanding of the realities of running and developing a business. It's in my nature to communicate whether it's with board members, key decision makers and stakeholders or individual staff. My goal is to understand their needs and offer a solution. And through this I can help build new relationships for our clients, either with potential partners, prospective customers or influential organisations and individuals."
A little about Mark:
Sailing boats – He developed an early love of sailing – a skill he learnt aboard a 58ft captured German World War II yacht called Overlord. In 1982 he attempted to sail the world, but his vessel was nearly sunk in the same storm which prevented TV presenter John Noakes from making a similar voyage.
Selling antiques – Mark learned the gentle art of sales from his dad who had a specialist antiques business in Farnham, Surrey. He remembers his first ever sale, made as a lad in the 1980s, when he got £900 for an 18th century, veneered tilt top hexagonal table.
Mark has a knack of finding ways to make business entertaining as well as profitable, whether it's with client trips to Grand Prix races or deep sea fishing expeditions. If you want a chat about what Highland Marketing can do for you then he'll happily join you for a meeting at your office, or even a round of golf – at which you'll almost certainly win!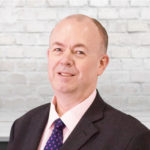 Latest posts by Mark Venables (see all)
Want more articles like this one?
Our free newsletter drops into your inbox every Friday to bring you...
Industry news

Essential analysis
Unmissable interviews

HM blog posts, tips and advice