So. Farewell then. Tim Kelsey, director of patients and information at NHS England, and the driving force behind NHS technology plans, will be off to Australia and the private sector.
He tells us he made this difficult decision so he can 'develop next generation digital services for patients and professionals that I hope will help all of us take more control of our health and care'.
This will come as no surprise for the man who, with Dr Foster, used data to show huge variations in hospital performance.
It will come as no surprise to those who read his speech in advance of NHS Expo earlier this month, where he called for urgent action on the wider use of technology, arguing it is "a moral imperative. Patients are put at risk where paper is the currency of clinical practice," he said.
This accomplished musician banged the same paperless drum when he spoke to the Highland Marketing Healthcare Roundup in January 2014. "The NHS reliance on paper based records is potentially very dangerous for patients," he said, a message he has been keen to repeat since he first joined NHS England.
It was a theme he developed in the National Information Board's technology framework, and which, with senior endorsement, is now setting the score for NHS technology as a whole.
There are striking similarities between what he has been trying to achieve in England, and what he hopes to do in Australia. So why has Kelsey decided to leave the NHS England band when it was starting to play his tune?
Could it be that he saw that he would have to keep banging the same drum, year after year, meeting after meeting, and workstream after workstream, to help the NHS' 1.4 million strong orchestra 'get it'?
Was he disappointed that the Tech Fund, the investment opportunity for new technology that could make tangible his vision of a digitally-driven healthcare service, looks increasingly like a one-hit wonder?
As James Norman, another visionary individual that left the NHS for the private sector, said in his recent guest interview, there needs to be investment in IT and IT leadership to realise these ambitions. Is this a factor?
Or did he see so many others leaving the NHS band that he felt that he should do the same?
Kelsey is a jazz musician, and as with jazz, his style is not to everyone's tastes. But he has turned the cacophony of UK health technology into a recognisable melody that is beginning to catch on.
We now need a strong band leader to keep putting the right notes in the right order, and play the songs that will get everyone on the digital health dancefloor.
What happens next will show us the tune that NHS England wants to play in the health technology market. We wait with baited breath.
The following two tabs change content below.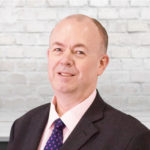 Mark is a specialist in sales and business development. After a long and successful career in IT sales he has excellent connections in the technology and healthcare sectors. Clients value the fact that he understands business from an insider's point of view, having built and run his own technology company. Mark is now focused on growing Highland Marketing, winning new business and developing its future strategy.
Mark has a vast network of contacts within the technology and healthcare industry and he works hard to grow that network on a daily basis. Renowned for his tenacity and his positive outlook, he never gives up, something that clients really value. And it is here, in his second role at Highland Marketing, that he can assist clients with their business development and sales efforts.
"What I offer clients is an extensive network of contacts, and a detailed understanding of the realities of running and developing a business. It's in my nature to communicate whether it's with board members, key decision makers and stakeholders or individual staff. My goal is to understand their needs and offer a solution. And through this I can help build new relationships for our clients, either with potential partners, prospective customers or influential organisations and individuals."
A little about Mark:
Sailing boats – He developed an early love of sailing – a skill he learnt aboard a 58ft captured German World War II yacht called Overlord. In 1982 he attempted to sail the world, but his vessel was nearly sunk in the same storm which prevented TV presenter John Noakes from making a similar voyage.
Selling antiques – Mark learned the gentle art of sales from his dad who had a specialist antiques business in Farnham, Surrey. He remembers his first ever sale, made as a lad in the 1980s, when he got £900 for an 18th century, veneered tilt top hexagonal table.
Mark has a knack of finding ways to make business entertaining as well as profitable, whether it's with client trips to Grand Prix races or deep sea fishing expeditions. If you want a chat about what Highland Marketing can do for you then he'll happily join you for a meeting at your office, or even a round of golf – at which you'll almost certainly win!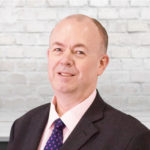 Latest posts by Mark Venables (see all)
Want more articles like this one?
Our free newsletter drops into your inbox every Friday to bring you...
Industry news

Essential analysis
Unmissable interviews

HM blog posts, tips and advice