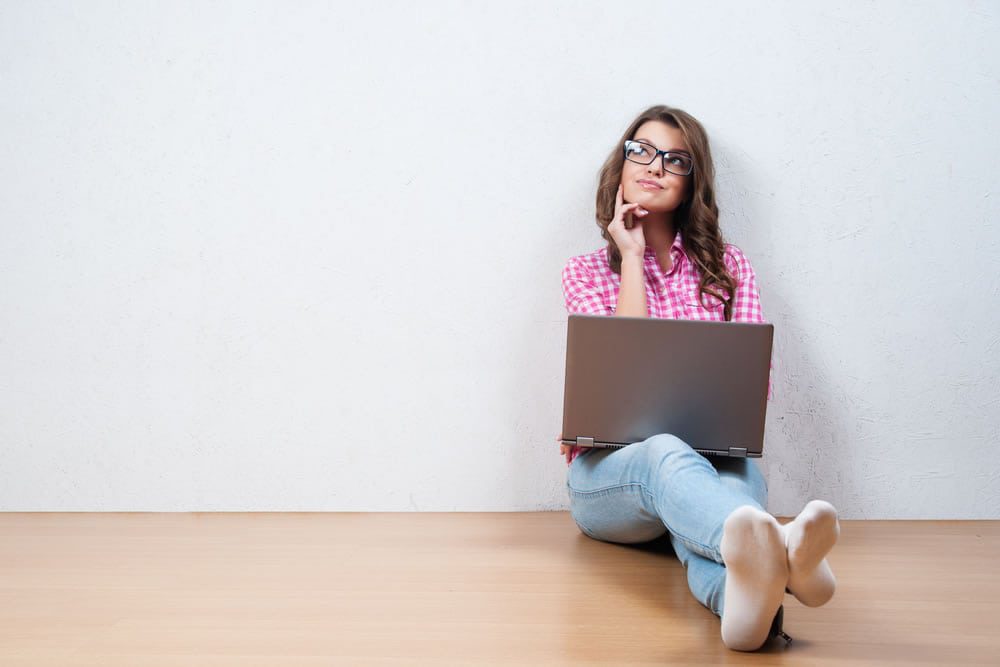 There is a level of acceptance in design that assumes that fantastic, sleek looking collateral is the be all and end all when it comes to how effective your collateral is.
Professionally-designed snazzy flyers with bright colours depicting your solution relieving a pain point are certainly leaps and bounds ahead of bland unimaginative and uninspired black and white prints. But let us take this one step further. We all want to make our marketing collateral more effective. We want to compel the passer-by at your next healthcare event to pickup that snazzy leaflet and we want that snazzy leaflet to make a memorable impact on that person. We want the next informational video you create to be understood and remembered on another level, rather than being just another skip in the YouTube playlist. We want visitors to instantly connect, and find your website easy to use on an instinctive level.
If we take a psychological approach for a second, rather than coming from the flamboyant creative angle, what techniques can we implement to 'secretly' enhance our marketing collateral, websites and content?
I was in attendance at a Susan Weinschenk talk recently at a web developer conference in New York City. Susan, referred to lovingly as the 'Brain Lady', is a behavioural psychologist and published author who has worked in design and user experience for three decades. Listening to Susan's presentation opened my eyes to a whole new side of design which, until that point, had only been referred to in my experience in the design industry with mutters and whispers mixed with clueless looks at each other. After the presentation and having read a few of Susan's books, what are some of the key points I took away to integrate into future design projects?
The eyes have it
Research shows that most people connect and react to faces on collateral quicker than anything else, including that large headline text that usually takes precedence on the page. There is a specific part of the brain used solely to recognise faces, and we can take advantage of this. If we have a photograph of a person looking directly into the camera at the end user, then this will create an emotional connection. We could alternatively use the eyes to direct attention. If the photograph has a face looking towards a product or even a call to action, then the end user will tend to look towards that as well. Subliminal control over where our users will naturally look with no supernatural jiggery pokery!
Visual cues
Every day we use objects that communicate with us about how we can and should interact with them. Door handles beg to be grabbed and pulled down. Telephone receivers communicate to be grabbed and lifted. It is irritating when an object gives you a visual cue that doesn't work properly. A door handle begs to be pulled, for example. But if it asks you to push, can you wonder when people struggle to open the door correctly? When clashes occur they often need extra information to help  us to use them – if a door handle has the word 'pull' or 'push' on it then surely there is a design shortcoming in there somewhere?
This is just as important with on-screen objects. You can make it easier for someone to recognise a clickable button by giving it a subtle shadow. This does fly in the face of modern design fashion which sees us all using flat and minimal styles. Gone are the visual cues that lead users to know where they should click – the bright blue underlined links are on the endangered list! For many modern websites the only visual cues provided for links is when the cursor changes to a little pointy hand. We have to design around the limitations that fashion imposes on us to help users through to our goal. Button, link and call to actions all require visual cues of some sort to help communicate their interaction. If you want to ensure that users notice an element on-screen, then provide additional visual or auditory cues such as flashing or notification sounds.
Stories over stats
Information is remembered longer and processed more deeply if the user has an emotional connection with the data. If you want a reader to retain that your solution has made a positive benefit in the real world, convey an anecdote about how it has helped a person specifically. "David K from Manchester explained how he uses our solution and how it has made a real difference in his life…" invokes much more emotion and empathy than "our solution increases throughput by up to 75%", and so retention will be increased. We should look for different methods to get our message across that will provide that emotional connection.
Time out!
Okay – so we're a good bit into the blog now so you deserve a congratulatory pat on the back and a quick visual break. Please watch this video before reading on.
I have some unfortunate news for you – you probably have change blindness. As you could probably tell from the video, users often miss big changes in their visual field as they are focusing on something else. Just because something has changed on a screen, don't expect users to see it, read it or understand it. Flag updated content with markers. Use advanced techniques to emphasise the important next step of a process. Use jQuery plugins to enhance transitions and to focus and cue the user onto the next step.
This attention span will self destruct in ten minutes…
If a user is interested in the topic and the media is presented well, user attention span normally lasts around seven to 10 minutes. If the user is not interested or the presentation is boring, then this timescale will dramatically fall. When we create visual content, be it an onscreen video or even a presentation talk, we should limit the content between seven to 10 minutes in length. If it has to be longer, then it should be split to allow a break in between. For presentations, try switching gears at this point. Fire something different out there to break the monotony so that you will have full attention on you when you provide the next seven to 10 minutes-long batch of important information.
Susan covers many more techniques in her book 100 things every designer needs to know about people, which is simply a must read for anyone involved in the design industry.
So the truth is that as designers, we can make you click that button. We can make you stop and watch that video, and more importantly remember the key message in six months' time. We can help enhance your presentation to make it more effective. We can make you pick up that leaflet and pop it into your show bag rather than into a nearby bin. You just never knew it until now!
The following two tabs change content below.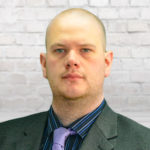 Gregor MacKenzie
Design and Digital Manager
Born and reared in the wild Highlands of bonnie Scotland, Gregor started his working life as a 13‑year‑old "Saturday boy" for a local retailer bagging tatties into 3lb bags. From this strong foothold he decided to follow his heart rather than his "further-education" head and Gregor invested 14 years into the business, growing with it as he grew up himself. As the previous owners stood back into retirement Gregor moved forward and picked up the reins. A normal working day started at midnight leaving for Glasgow Fruit Market, working through the night, morning, afternoon and into the evening. Gregor was involved in every aspect of running a business including development, personnel management and client relations. He loved growing the business and steering it into new markets, networking with many small artisan family businesses as well as multinational suppliers. After many years of hard work invested, national economic pressures made the decision easy to close down the business before it was too late, but it lives on in his heart as the high standard of work he aims to output on a daily basis.
Alongside his daily work Gregor has spent most of his life surrounded by technology. He is at one with IT, specialising in web design and development, IT support and training, programming, coding, photography, stage lighting and sound, video production, IT hardware installation, maintenance and repair to name a few areas of expertise… he can even change the wee square battery in a smoke alarm at a push. Gregor relishes a challenge and will take on any uncharted hi‑tech projects with unmatched enthusiasm and a keen watchful eye.
A little about Gregor:
After a childhood stained by being a stubborn fussy eater, Gregor has flourished as a home cook and can now happily talk about produce, seasonality, trends, techniques and taste combinations until the cows come home. This is an excellent way to distract Gregor if the need arises, or if the cows are late.
Since the mid 90s Gregor signed off his e-mails with a casual 'G' in place of his full name. This allowed Gregor to garner the monikers 'Big G' and 'G'. Gregor takes it as a compliment when referred to by these names.
Gregor's first 'proper' PC was a Packard Bell desktop featuring a Pentium II 233MHz processor, 200Mb hard disk, 32Mb RAM, CD-ROM drive, 3½" floppy drive, 15" CRT monitor, 1 USB, 1 Serial and 1 Parallel port, running Windows 95.
There is a local legend in the glen that on certain nights of the year, when the moon is full and the stars are out, between the clocks falling back and the first cuckoo of Spring, then and only then, Gregor will casually but gracefully pick up his guitar and enjoy a night of heartfelt sing‑song‑ing with a room full of chums. Certainly a night etched with fondness into the annals of their memories, adorned with a post-it note marked "golden".
Gregor enjoys DIY. His most recent project has been the design, evolution, redesign, building and completion of a stoater of a bar-be-cue, with an integrated spit-roast, giant chopping board, magnetic knife rail and an adorable handy wee shelf.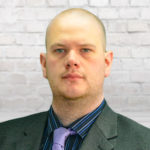 Latest posts by Gregor MacKenzie (see all)
Want more articles like this one?
Our free newsletter drops into your inbox every Friday to bring you...
Industry news

Essential analysis
Unmissable interviews

HM blog posts, tips and advice