One of the clear and obvious trends in healthcare IT in 2012 has been an increase in the number of companies coming into the UK market following the end of the NHS' National Programme for IT. Most noticeable has been the influx of new companies coming in from overseas, particularly from the US, but equally there's been a huge increase in the amount of new start-ups launching in the UK trying to get their share of the NHS market. With that, you'd think therefore the number of suppliers trying to access the market would have almost doubled!
But almost as quickly as new companies are forming, they are being acquired by larger organisations looking to expand their own portfolio, absorb their innovation, or wipe them out of the way as a competitor! And as a PR and marketing company we often work with innovative, growing and successful clients who are prime targets for acquisition, whether they feel ready to be or not!
Attending eHealth Insider's Health IT Business Summit in partnership with Investec this week, reinforced just how important PR and marketing is in not only raising brand awareness to extend a company's reach but also in order to raise a company's value or share price ready for acquisition. At the event, it was interesting to hear an audience member raise the question: "Does good PR and marketing affect the share price?"
An investor, one of many there scouting for innovative SMEs to invest in for future financial gain, replied "One of the first things that we do when we learn about a company that we could be interested in investing in, is look at their web presence, a key factor to us is how highly they rank on Google, if we find them on the 5th or 6th page it certainly portrays them more negatively."
Being high up on Google rankings is, of course, predominately down to good search engine optimisation (SEO) but key words in text simply don't cut it anymore in getting a company to the top. Now inbound links, video content, compelling blogs, regular social media content and thousands of clicks often generated by individuals seeing news stories in the press, are just some of the key ways to get your company in front of people browsing the internet.
Meanwhile, aside from SEO, there's almost no doubt that indirectly, strong brand marketing affects share price, especially over time. If a brands reputation is strong enough, customer loyalty should increase and a company's client base should grow.
Even when times are hard and contracts aren't being won month-in, month-out, if PR is done correctly and continuously, finding different ways of keeping a company in the limelight gives the perception that it's highly active in its field. Thought leadership around prospects for the company and its R&D plans will ultimately attract investors and ensure they realise the potential for the company as well as the vision of its leaders.
So while good PR and marketing may seem like another overhead at the start of any product or company launch or campaign, the likelihood is that when the time comes to plan your exit strategy, it will have been a critical investment that will truly pay dividends.
The following two tabs change content below.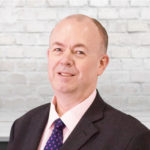 Mark is a specialist in sales and business development. After a long and successful career in IT sales he has excellent connections in the technology and healthcare sectors. Clients value the fact that he understands business from an insider's point of view, having built and run his own technology company. Mark is now focused on growing Highland Marketing, winning new business and developing its future strategy.
Mark has a vast network of contacts within the technology and healthcare industry and he works hard to grow that network on a daily basis. Renowned for his tenacity and his positive outlook, he never gives up, something that clients really value. And it is here, in his second role at Highland Marketing, that he can assist clients with their business development and sales efforts.
"What I offer clients is an extensive network of contacts, and a detailed understanding of the realities of running and developing a business. It's in my nature to communicate whether it's with board members, key decision makers and stakeholders or individual staff. My goal is to understand their needs and offer a solution. And through this I can help build new relationships for our clients, either with potential partners, prospective customers or influential organisations and individuals."
A little about Mark:
Sailing boats – He developed an early love of sailing – a skill he learnt aboard a 58ft captured German World War II yacht called Overlord. In 1982 he attempted to sail the world, but his vessel was nearly sunk in the same storm which prevented TV presenter John Noakes from making a similar voyage.
Selling antiques – Mark learned the gentle art of sales from his dad who had a specialist antiques business in Farnham, Surrey. He remembers his first ever sale, made as a lad in the 1980s, when he got £900 for an 18th century, veneered tilt top hexagonal table.
Mark has a knack of finding ways to make business entertaining as well as profitable, whether it's with client trips to Grand Prix races or deep sea fishing expeditions. If you want a chat about what Highland Marketing can do for you then he'll happily join you for a meeting at your office, or even a round of golf – at which you'll almost certainly win!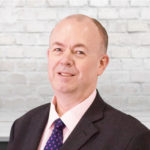 Latest posts by Mark Venables (see all)
Want more articles like this one?
Our free newsletter drops into your inbox every Friday to bring you...
Industry news

Essential analysis
Unmissable interviews

HM blog posts, tips and advice