Moving pictures must rank among the most powerful of human inventions. Ever since the first flickering days of the silent movie, audiences have been transfixed. The talkies and TV brought a whole new revolution, and with it a recognition that sound + vision = business opportunity. They provide an unparalleled chance to bring products, people and services to the attention of vast numbers of people. Now the revolution is moving on. It's sweeping the internet and infiltrating every mobile phone in the land.
Look online. Companies of every kind have embraced video. There are adverts, profiles, interviews, testimonials, demonstrations, webinars and more. The scope is incredible as they get increasingly good at harnessing the wondrous properties of video to engage with customers. In many areas its use has past the tipping point, shifting from the exception to the norm. Video is on ever-more websites and is even being embedded in press releases.
There's an increasing awareness among companies that video is vital. Sometimes the realisation comes with a jolt – seeing how effectively competitors are using well-produced films to win customer enquiries and attract visitors to their websites. Video is becoming increasingly affordable and it's well worth the investment. A short film can be hugely persuasive. Faced by two alternative products, the one which is supported by a video showing it being used by a satisfied customer has the edge.
The value of video is not simply that it makes TV-style advertising available to all. It goes far further. A TV ad only works if the potential customer is watching the right channel at the right time. Magazine and newspaper adverts are great because they have a long shelf life, but readerships are declining and there is only so much you can do with a static image. Web-based video promotion combines the best of both. It's dynamic, durable, flexible and personal. All the magic of the moving image but available on demand and can be watched time after time after time.
To find out about our video work just drop me an email at markv@highland-marketing.com.
The following two tabs change content below.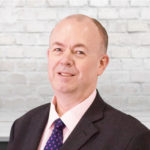 Mark is a specialist in sales and business development. After a long and successful career in IT sales he has excellent connections in the technology and healthcare sectors. Clients value the fact that he understands business from an insider's point of view, having built and run his own technology company. Mark is now focused on growing Highland Marketing, winning new business and developing its future strategy.
Mark has a vast network of contacts within the technology and healthcare industry and he works hard to grow that network on a daily basis. Renowned for his tenacity and his positive outlook, he never gives up, something that clients really value. And it is here, in his second role at Highland Marketing, that he can assist clients with their business development and sales efforts.
"What I offer clients is an extensive network of contacts, and a detailed understanding of the realities of running and developing a business. It's in my nature to communicate whether it's with board members, key decision makers and stakeholders or individual staff. My goal is to understand their needs and offer a solution. And through this I can help build new relationships for our clients, either with potential partners, prospective customers or influential organisations and individuals."
A little about Mark:
Sailing boats – He developed an early love of sailing – a skill he learnt aboard a 58ft captured German World War II yacht called Overlord. In 1982 he attempted to sail the world, but his vessel was nearly sunk in the same storm which prevented TV presenter John Noakes from making a similar voyage.
Selling antiques – Mark learned the gentle art of sales from his dad who had a specialist antiques business in Farnham, Surrey. He remembers his first ever sale, made as a lad in the 1980s, when he got £900 for an 18th century, veneered tilt top hexagonal table.
Mark has a knack of finding ways to make business entertaining as well as profitable, whether it's with client trips to Grand Prix races or deep sea fishing expeditions. If you want a chat about what Highland Marketing can do for you then he'll happily join you for a meeting at your office, or even a round of golf – at which you'll almost certainly win!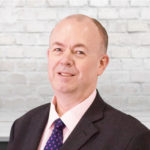 Latest posts by Mark Venables (see all)
Want more articles like this one?
Our free newsletter drops into your inbox every Friday to bring you...
Industry news

Essential analysis
Unmissable interviews

HM blog posts, tips and advice