Round two of David Cameron's Nursing Technology Fund was opened by NHS England this week, meaning that trusts will now be competing for a share of the latest £35m instalment.
Specifically designed to help nurses in their demanding role of delivering the best possible care to patients, the original £100m fund was first announced by the Prime Minister in 2012 as part of the government's commitments to deliver crucial technology to the frontline of health and care.
With £30m already issued in round one for technology like digital pens, tablet devices and clinical software, the latest round is in fact £35m less than the £70m that was expected, with the Department of Health now arguing lessons must be learned from the current investment before a third tranche is considered. But the Nursing Technology Fund is still one of a number of very important technology funds that the health service is receiving with good reason.
Despite the high profile negative press around some of the failings of NHS IT in the past, technology and information are still a means by which major improvements can be driven forward in delivering safer and far more effective healthcare. Technology funds recognise just that, with the latest round of funding designed to deliver everything from potentially life-saving digitally-enabled observations, through to mobile access to digital care records across the community, safer clinical interventions, and remote face-to-face interaction.
With rumours that once the tech funds have passed there will be no further central funding for NHS IT, the question that might be asked is whether even further resources should be allocated to healthcare technology, to alleviate pressure on frontline staff and to enable them to do their jobs more effectively.
The latest funding round was announced just one day ahead of a highly publicised report by the Academy of Medical Royal Colleges, which highlighted ways the NHS could reduce waste and save up to £2bn.
When it comes to reducing waste, technology and access to important information can be key means by which the NHS can achieve its savings. The report recognised this, highlighting, for example, the potential of Skype to reduce unnecessary hospital and GP visits.
More than this though, the report also pointed to waste in areas like radiology imaging, which if addressed could save the health service well in excess of £200m, as well as reducing harmful exposure during radiological investigations, saving staff time and improving diagnostic efficiencies for clinicians and patients.
There are a myriad of solutions in the healthcare technology marketplace designed to tackle just this type of issue, attempting to join-up information so that unnecessary repeat x-rays become a thing of the past and so that clinicians have access to imaging and information as and when they are in front of the patient.
But investment must continue to give the NHS access to these solutions, tools by which it can make itself sustainable and ensure its scarce and valuable resources are utilised to best effect.
Technology can help in so many other areas too. It is more than about just saving money. Technology can really be about making a difference to the lives of patients – by allowing healthcare professionals to enhance treatment pathways, join-up care, improve clinical decisions and outcomes. What's more, it can be the real means to patient empowerment in their care. And, as this week's EHI Live event in Birmingham went to demonstrate, there is now such a rich and diverse technology marketplace for healthcare, that there really is no excuse for failing to give the NHS the technology it needs and deserves.
So is technology getting its fair share of NHS cash? Perhaps that isn't the question. Perhaps we need to ask if we are investing sufficiently in what can really help to shape the future of the health service for patients.
The following two tabs change content below.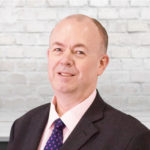 Mark is a specialist in sales and business development. After a long and successful career in IT sales he has excellent connections in the technology and healthcare sectors. Clients value the fact that he understands business from an insider's point of view, having built and run his own technology company. Mark is now focused on growing Highland Marketing, winning new business and developing its future strategy.
Mark has a vast network of contacts within the technology and healthcare industry and he works hard to grow that network on a daily basis. Renowned for his tenacity and his positive outlook, he never gives up, something that clients really value. And it is here, in his second role at Highland Marketing, that he can assist clients with their business development and sales efforts.
"What I offer clients is an extensive network of contacts, and a detailed understanding of the realities of running and developing a business. It's in my nature to communicate whether it's with board members, key decision makers and stakeholders or individual staff. My goal is to understand their needs and offer a solution. And through this I can help build new relationships for our clients, either with potential partners, prospective customers or influential organisations and individuals."
A little about Mark:
Sailing boats – He developed an early love of sailing – a skill he learnt aboard a 58ft captured German World War II yacht called Overlord. In 1982 he attempted to sail the world, but his vessel was nearly sunk in the same storm which prevented TV presenter John Noakes from making a similar voyage.
Selling antiques – Mark learned the gentle art of sales from his dad who had a specialist antiques business in Farnham, Surrey. He remembers his first ever sale, made as a lad in the 1980s, when he got £900 for an 18th century, veneered tilt top hexagonal table.
Mark has a knack of finding ways to make business entertaining as well as profitable, whether it's with client trips to Grand Prix races or deep sea fishing expeditions. If you want a chat about what Highland Marketing can do for you then he'll happily join you for a meeting at your office, or even a round of golf – at which you'll almost certainly win!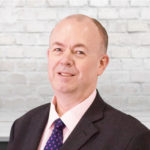 Latest posts by Mark Venables (see all)
Want more articles like this one?
Our free newsletter drops into your inbox every Friday to bring you...
Industry news

Essential analysis
Unmissable interviews

HM blog posts, tips and advice