Back in the spring I wrote one of my first blogs on something that I have always been passionate about – an IT enabled convergence between different areas of healthcare.
In the blog, I detailed how service providers, the NHS and patients are finally starting to work collaboratively to share information resulting in less duplication, reduced costs, sharing of best practice and improvements to service delivery and care across the healthcare spectrum.
In light of this, the announcement made by David Cameron this week outlining that he would consult on changing the NHS Constitution so that all patients' data could be used for medical research, was a breath of fresh air.
For me, there could be no greater example of end-to-end information sharing from the laboratory to the treatment of a life threatening disease.
Critics and privacy groups are of course claiming that data protection mechanisms in this country are not robust enough to support this type of move and that data is just as easily identifiable as it is anonymised in these circumstances.
While the announcement means that "every patient will be a research patient" there are a number of key things to remember here.
Firstly, the patient information is anonymous. If the correct protocols, information governance and standards are put in place, many of which are already well established within the pharmaceutical industry and the NHS, the issue around prying eyes should be eradicated.
Secondly, patients still have the opportunity to opt out of their data being passed on. This follows a similar consent model to that of the summary care record where identifiable patient information is passed from one GP practice to another without patients actively consenting to them doing so.
Thirdly, the NHS has the second largest workforce in the world. There is just as much chance of those working within NHS organisations inappropriately accessing information as commercial companies doing so.
If the fear is truly around who will be accessing these records and that they might on the off chance fall into the wrong hands due to their flexibility of being electronic and in more than one place at one time, then perhaps we should revert back/continue to use paper. This would of course have far greater implications such as delays to patient care, confidentiality and a far greater likelihood of information being destroyed, among many other limitations.
Very few people appear to have a problem with providing huge private financial organisations with a wealth of information about precise details of their income, expenditure, loan and mortgage agreements that can be accessed anywhere across the world.
Allowing private companies such as research organisations to access anonymous health records does not mean that it is a free for all to look at your health records, but it does mean that by having faith in our NHS and industry you could help save thousands of lives by aiding medical breakthroughs.
The following two tabs change content below.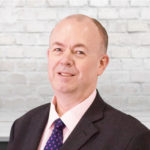 Mark is a specialist in sales and business development. After a long and successful career in IT sales he has excellent connections in the technology and healthcare sectors. Clients value the fact that he understands business from an insider's point of view, having built and run his own technology company. Mark is now focused on growing Highland Marketing, winning new business and developing its future strategy.
Mark has a vast network of contacts within the technology and healthcare industry and he works hard to grow that network on a daily basis. Renowned for his tenacity and his positive outlook, he never gives up, something that clients really value. And it is here, in his second role at Highland Marketing, that he can assist clients with their business development and sales efforts.
"What I offer clients is an extensive network of contacts, and a detailed understanding of the realities of running and developing a business. It's in my nature to communicate whether it's with board members, key decision makers and stakeholders or individual staff. My goal is to understand their needs and offer a solution. And through this I can help build new relationships for our clients, either with potential partners, prospective customers or influential organisations and individuals."
A little about Mark:
Sailing boats – He developed an early love of sailing – a skill he learnt aboard a 58ft captured German World War II yacht called Overlord. In 1982 he attempted to sail the world, but his vessel was nearly sunk in the same storm which prevented TV presenter John Noakes from making a similar voyage.
Selling antiques – Mark learned the gentle art of sales from his dad who had a specialist antiques business in Farnham, Surrey. He remembers his first ever sale, made as a lad in the 1980s, when he got £900 for an 18th century, veneered tilt top hexagonal table.
Mark has a knack of finding ways to make business entertaining as well as profitable, whether it's with client trips to Grand Prix races or deep sea fishing expeditions. If you want a chat about what Highland Marketing can do for you then he'll happily join you for a meeting at your office, or even a round of golf – at which you'll almost certainly win!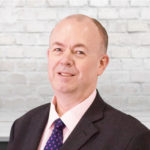 Latest posts by Mark Venables (see all)
Want more articles like this one?
Our free newsletter drops into your inbox every Friday to bring you...
Industry news

Essential analysis
Unmissable interviews

HM blog posts, tips and advice