Dancing hedges, passionate patients and serious stories: flavours of #Expo14NHS
Too much money is spent on things like reconfiguration and not enough on providing care, said one frustrated NHS England manager, who spoke to me at Manchester's Health and Care Innovation Expo.
Having worked in the health service for decades, she was very passionate about patient care but felt frustrated that NHS structures were too focussed on trying to understand themselves in the new and changing healthcare landscape. They were fixated on meeting their organisational demands, in her view, at the expense of focussing on the people that really matter.
Yet could it be that events like the expo are particularly important in helping the NHS find its feet amidst the tides of change? And the message that resounded from several speakers, including outgoing chief executive of the NHS Sir David Nicholson, was that change is essential if the NHS is to survive, change that could be enabled by technology and that must always focus on the patient.
Yes, it was true; some of the stories told at the event to try and justify this change had been heard many times before. But does that make them any less important?
Perhaps the most important story of the conference came from the chief executive of Birmingham Children's Hospital during a debate on care.data. Sarah-Jane Marsh recalled the case of Keanu Williams, a child who was born in December 2008 but who was murdered by his mother in January 2011 when, according to reports, he had 37 injuries.
"He had radiator burns, as well as severe and intractable nappy rash, he had a body covered in bruises and head injuries, he presented at his GP practice, to his health visitor, to community paediatrics, to emergency departments," said Marsh. "And every interaction he had in isolation looked to be ok. People thought they could explain why he had these injuries. But in reality they had been inflicted by his mother.
"We couldn't see that the information was linked together. Worse than that, we didn't know he had two older siblings who had been taken into care because they had been abused by their mother.
"The shocking part of the story is not just what happened to Keanu," she added. "It is that it happened in 2011 and it is now March 2014 and still we do not share that data.
"In the health economy I work in that could happen again. Issues of governance and data security trump patient safety."
She asked why people would rather have a system that is perfectly governed and perfectly confidential but that could still lead to a child being murdered.
"We can't just assess the risk of doing something. We have to assess the risk of not doing something as well. The consequences are potentially enormous."
This was just one of the real patient stories that would be heard over the two days at Manchester Central. Sessions on dementia, mental health and on a wide range of subjects were attended by real patients, some with multiple long term conditions, who often kept speakers on their toes with personal accounts and the real challenges facing them today.
Health Secretary Jeremy Hunt himself faced a challenging question from one patient sitting amid an audience of NHS managers, commissioners, clinicians, journalists and industry experts. It came as Hunt reminded people of the importance of his call for a paperless NHS by 2018 and as he pledged that by the end of 2014 one third of ambulance services would have access to people's health records, along with one third of accident and emergency departments and one third of NHS 111 services.
"You say that patient records belong to them. Does that mean they are allowed to look at them?" asked the patient. "I could only see my records if I submit an application and then have to wait six months."
Hunt, who appeared slightly phased by the question, agreed it was "very odd" that in parts of the NHS there is still a need for a patient to pay to access their own records.
He turned to Tim Kelsey, NHS England's national director for patients and information, who was standing at the edge of the room and recalled that Kelsey had "sworn in blood" that patients would be able to access their own records online and that there would be "no fees at all".
But there were positive sounds from patients too. The expo saw the launch of NHS Citizen and amongst an array of technology companies, there was an eclectic mix of events and displays. It had a feel of inclusiveness, varied attendance and even people dressed as hedges, dancing around to a saxophonist with messages from individuals designed to change the NHS.
Fundamentally though, it was a chance to communicate issues from self care and telehealth, through to patient safety, fundamental redesign, social media, personalised care, commissioning, transparency, innovation and much more. And as some NHS programmes have learned the hard way communication is absolutely essential for success.
The following two tabs change content below.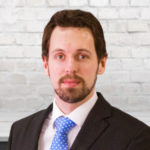 Matthew D'Arcy
Matthew has accumulated a wide range of experience in the media. A journalist and former editor who has also worked in PR and marketing, Matthew is well placed to help clients develop successful communications programmes.
His most recent media experience has involved following healthcare and public sector technology developments closely, on which he wrote daily news and features for both print and online titles.
Prior to that he was the editor of several influential specialist publications read by tens of thousands of people.
Matthew has specialised in areas including politics, public services, technology, defence, international development and e-government and has experience interviewing and commissioning high profile figures ranging from Cabinet level government ministers through to senior company executives and even heads of the armed forces.
He has strong writing skills, a solid understanding of what journalists are looking for and professional experience in the social media environment, having managed accounts followed by thousands of users, ranging from senior civil servants to leading politicians.
Prior to becoming a journalist he worked in PR and marketing, building online marketing strategies, conducting marketing research and achieving regular positive media coverage for employers.
"Achieving a strong media presence places a business in a position of authority. Those who get their comments published are the experts – they are the people the market should turn to for the answers."
A little about Matthew:
In his spare time Matthew is passionate about photography. He has performed in contemporary theatre and community arts projects. His interests include travelling, cooking and live music. He is fascinated by politics, holds a master's degree in international history, and attempts to row with his local boat club whenever he has the opportunity.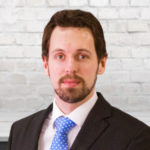 Latest posts by Matthew D'Arcy (see all)
Want more articles like this one?
Our free newsletter drops into your inbox every Friday to bring you...
Industry news

Essential analysis
Unmissable interviews

HM blog posts, tips and advice