A new chief executive in England, landmark forward plans and multi-billion pound pledges from political parties are just a few of the events to have transpired on the NHS calendar during 2014; a great many of which may shape its future.
2015 will be an election year and clearly the outcome from the polling stations could have a significant steer on the NHS as a major public service. But the health service has by no means been standing still and waiting for politicians to determine its fate or that of its patients.
Simon Stevens is a man with a plan, or indeed, several. Only months after he took on the mantle as the new chief at NHS England, a Five Year Forward View was published, setting out what needed to change in the health service and why.
This was followed by a 66-page framework from the National Information Board which detailed how personalised health and care would be delivered for patients by 2020, and how data and technology would be used to transform outcomes for patients and citizens. And as recently as December NHS England set out what must happen in 2015/16 to meet the targets of the Five Year Forward View.
All these plans aim to move towards a model that will support health prevention, empower patients, engage communities, improve outcomes and patient safety, and harness the information revolution to enable change. All these plans also require some form of investment, and politicians are now showing that some money will be available.
Whatever the outcome of the election in 2015, there is a common thread that these new strategies are consistently recognising. They beg the question: Could 2015 be the year for the patient?
Patient involvement in their care is not a new idea and leading thinkers have been naming the patient as the greatest untapped resource for many years. But there are strong commitments to making this a reality in the plans that have been released this year. What is more, we are now starting to see the mechanisms emerge that can make it a reality.
Technology and information will be key. If promises are to be kept, then 2015 will be the year when patients across the country gain access to their GP records, the intelligence that could allow them to play a greater role in their care. We are now also seeing a proliferation of patient facing technologies like apps, which feature firmly in NHS plans.
But even with these mechanisms, will patients actually use them? Technology is certainly not the answer by itself, and with all the possibilities that now exist, we need to communicate more effectively with the patients to make their engagement really happen.
The need for effective communication was a key lesson from 2014, as prominently highlighted by communication failings in programmes like care.data. The lessons of this programme may now need to be widely applied beyond the confines of a single programme if greater patient involvement is to actually become a reality.
2015 could be the year when this happens. Effective communication with patients is being taken seriously by many in healthcare. More than ever, organisations involved in healthcare technology, for example, have been adding significant emphasis on the need to include the consumer in their marketing, despite the market's traditional focus on business to business communications to achieve its aims. If patient's records are going to be viewed by patients, and if the technology produced is going to be used by patients, then it makes sense to start thinking from a patient perspective.
To do this, healthcare organisations, including suppliers, are now recognising that they need to communicate with the public about what they do if they are to succeed. Patients are key to the healthcare vision for the future. If the NHS is to meet its 2020 ambitions, then 2015 must be the year when it all begins.
The following two tabs change content below.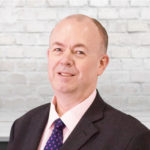 Mark is a specialist in sales and business development. After a long and successful career in IT sales he has excellent connections in the technology and healthcare sectors. Clients value the fact that he understands business from an insider's point of view, having built and run his own technology company. Mark is now focused on growing Highland Marketing, winning new business and developing its future strategy.
Mark has a vast network of contacts within the technology and healthcare industry and he works hard to grow that network on a daily basis. Renowned for his tenacity and his positive outlook, he never gives up, something that clients really value. And it is here, in his second role at Highland Marketing, that he can assist clients with their business development and sales efforts.
"What I offer clients is an extensive network of contacts, and a detailed understanding of the realities of running and developing a business. It's in my nature to communicate whether it's with board members, key decision makers and stakeholders or individual staff. My goal is to understand their needs and offer a solution. And through this I can help build new relationships for our clients, either with potential partners, prospective customers or influential organisations and individuals."
A little about Mark:
Sailing boats – He developed an early love of sailing – a skill he learnt aboard a 58ft captured German World War II yacht called Overlord. In 1982 he attempted to sail the world, but his vessel was nearly sunk in the same storm which prevented TV presenter John Noakes from making a similar voyage.
Selling antiques – Mark learned the gentle art of sales from his dad who had a specialist antiques business in Farnham, Surrey. He remembers his first ever sale, made as a lad in the 1980s, when he got £900 for an 18th century, veneered tilt top hexagonal table.
Mark has a knack of finding ways to make business entertaining as well as profitable, whether it's with client trips to Grand Prix races or deep sea fishing expeditions. If you want a chat about what Highland Marketing can do for you then he'll happily join you for a meeting at your office, or even a round of golf – at which you'll almost certainly win!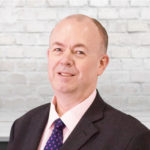 Latest posts by Mark Venables (see all)
Want more articles like this one?
Our free newsletter drops into your inbox every Friday to bring you...
Industry news

Essential analysis
Unmissable interviews

HM blog posts, tips and advice